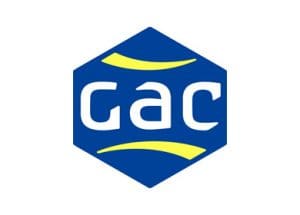 Your daily news service from ports around the world.
In this HOT PORT NEWS, read about:
* United States, all ports – Andrea about to move into North Carolina
* Hong Kong, Hong Kong – Speed in Restricted Zones
* Singapore, all ports – Enhancements to Green Ship Programme
DATE: June 07, 2013
COUNTRY: United States
PORT: all ports
Andrea about to move into North Carolina
At 1100am EDT (1500 UTC) the center of Tropical Storm Andrea was located
near latitude 34.4 north, longitude 79.5 west. Andrea is moving more
quickly toward the northeast near 28mph (44 km/h) and this general motion
with an increase in forward speed is expected through late Saturday.  A
turn toward the east-northeast should occur Saturday night.
Maximum sustained winds remain near 45mph (75 km/h) with higher gusts.
Little change in strength is forecast during the next 48 hours, but Andrea
is expected to lose tropical characteristics later today.
Tropical storm force winds extend outward up to 160 miles (260 km) east of
the center. A sustained wind of 46mph (74 km/h) and a gust of 53mph (85
km/h) was recently reported at the Ocean Crest Pier on Oak Island North
Carolina….
….Andrea is expected to produce total rain accumulations of 2-4 inches
from central and eastern North Carolina northeastward along the eastern
seaboard into coastal Maine. Additional rain totals of up to 2 inches are
expected over portions of South Carolina through this morning which could
bring storm total amounts up to 6 inches across those areas.
The combination of storm surge and the tide will cause normally dry areas
near the coast to be flooded by rising waters. The water could reach the
following heights above ground if the peak surge occurs at the time of high
tide:
–       North Carolina and extreme southeastern Virginia: 1-2 ft
The deepest water will occur along the immediate coast. Surge-related
flooding depends on the relative timing of the surge and the tidal cycle
and can vary greatly over short distances….
….Tropical storm conditions will continue to spread northeastward along
the U.S. east coast within the warning area during the next 12 hours or so.
Strong winds are possible elsewhere along the coast from Virginia to
Atlantic Canada through early Sunday.
A few tornadoes are possible over eastern portions of North Carolina and
Virginia today.
(For information about operations in the USA contact GAC USA at
usa@gac.com)
National Hurricane Center, Miami Fl, Tropical Storm Andrea Advisory No.8
issued at 1100am EDT on 7 June 2013
DATE: June 07, 2013
COUNTRY: Hong Kong
PORT: Hong Kong
Speed in Restricted Zones
The speed limit [in Hong Kong restricted zones] is 5 knots between 8 a.m.
and 12 midnight on all days from 1 July to 15 September (both dates
inclusive) every year and all other Saturdays and public holidays.
TOLO HARBOUR
T1 Plover Cove
T2 Sha Tin Hoi
PORT SHELTER AND ROCKY HARBOUR
K1 Tai She Wan
K2 Tsam Chuk Wan
K3 Hebe Haven (Pak Sha Wan)
K4 East Kiu Tsui Chau
K5 West Kau Sai Chau
K6 South Kau Sai Chau
K7 Bluff Island
K8 Clear Water Bay
HONG KONG ISLAND, SOUTH
A1 To Tei Wan
A2 Tai Tam Harbour
A3 Stanley Bay
A4 Chung Hom Wan
A5 South Bay
A6 Deep Water Bay
A10 Tai Tam Bay
A11 Repulse Bay
LAMMA ISLAND
A7 Luk Chau Wan
A8 Sham Wan
CHEUNG CHAU
A9 Tung Wan
LANTAU ISLAND
L1 Discovery Bay
The coxswains and masters of all vessels, particularly large or powerful
vessels, are strongly advised to exercise due care and avoid generating
excessive wake wash when navigating in the restricted zones, in areas near
swimming beaches and fish culture zones, in particular near Kai Lung Wan
Fish Culture Zone, giving due consideration to the safety of other people
and vessels in the vicinity. In narrow channels such as Sor See Mun (Fu Tau
Fan Chau) and Fat Tong Mun (Tung Lung Chau), the speed of all vessels
should be reduced to a safe speed generally not exceeding 5 knots.
Any person wishing to make a report concerning the apparent mishandling or
excessive speed of a vessel may do so by calling the Harbour Patrol Section
of the Marine Department at telephone 2385 2791. The person making such a
report may be requested to confirm the details in writing and may be
required to appear in court as witness should the report subsequently
result in a prosecution.
(For information about operations in Hong Kong contact GAC Hong Kong at
shipping.hongkong@gac.com)
Source: Government of Hong Kong SAR Marine Department Notice No.70 of 2013
dated 6 June 2013
DATE: June 07, 2013
COUNTRY: Singapore
PORT: all ports
Enhancements to Green Ship Programme
The Green Ship  Programme is one of three programmes under the Maritime
Singapore Green Initiative. At the Singapore International Maritime Awards
2013, the Minister for Transport announced the enhancements to the Maritime
Singapore Green Initiative. The Green Ship Programme enhancements will come
into effect on 1 July 2013.
The Green Ship Programme will be expanded to recognise Singapore-flagged
ships that adopt approved SOx scrubber technology that goes beyond existing
International Maritime Organization's (IMO) emission requirements. The SOx
scrubber technology is to be an equivalent arrangement, in terms of SOx
emission reductions, that is at least as effective as compared to using
fuel oil with a sulphur content limit value of 0.50% m/m.
Singapore-flagged ships with such approved SOx scrubber technology adopted
will enjoy 25% reduction of their Initial Registration Fees and 20% rebate
on their Annual Tonnage Tax. This is in addition to the 50% reduction of
Initial Registration Fees and 20% rebate on Annual Tonnage Tax for ships
that exceed the IMO's Energy Efficiency Design Index (EEDI). Details of the
EEDI-related criteria can be found in Shipping Circular No. 12 of 2011.
Singapore-flagged ships which adopt both energy efficient ship designs and
approved SOx scrubber technology that exceeds IMO's requirements will enjoy
75% reduction of their Initial Registration Fees and 50% rebate on their
Annual Tonnage Tax…..
….To qualify for the Green Ship Programme incentives relating to the
adoption of approved SOx scrubber technology, please refer to the
application form. For ships entering the Singapore Registry, please submit
the application form at the point of provisional registration.
Documentary evidence may be submitted within 1 month of provisional
registration. For ships currently in the Singapore Registry, and having
installed an approved SOx scrubber technology onboard, please submit the
application form at least two months before the ATT due date. There will be
no pro-rated rebate if documentations are not submitted on time.
(For information about operations in Singapore contact GAC Singapore at
Singapore@gac.com)
Source: Maritime and Port Authority of Singapore Shipping Circular No. 7 OF
2013 dated 5 June 2013