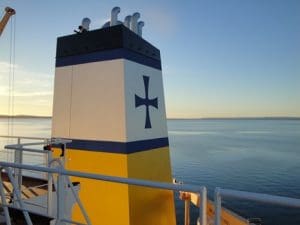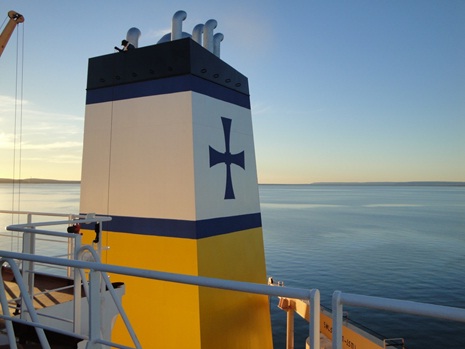 ATHENS, GREECE, June 28, 2013 – Diana Shipping Inc. (NYSE: DSX), a global shipping company specializing in the ownership and operation of dry bulk vessels, today announced that it has entered into a time charter contract with Cargill International S.A., Geneva, through a separate wholly-owned subsidiary, for one of its Panamax dry bulk carriers, the m/v Calipso. The gross charter rate is US$8, 100 per day, minus a 4.75% commission paid to third parties, for a period of minimum twenty-one (21) months to maximum twenty-five (25) months.
The charter is expected to commence by the end of July 2013, immediately after the redelivery of the vessel from the previous charterers to the owners. The previous charterers (Louis Dreyfus Commodities Suisse S.A., Geneva) have the option to redeliver the vessel at the earliest on August 11, 2013. However, they have agreed to compensate the owners for an earlier redelivery of the vessel by paying the difference between the new rate and the previous rate for the period from the earlier redelivery date to August 11, 2013.
The Calipso is a 73, 691 dwt Panamax dry bulk vessel built in 2005.
This employment is anticipated to generate approximately US$5.1 million of gross revenue for the minimum scheduled period of the charter.
Diana Shipping Inc.'s fleet currently consists of 33 dry bulk carriers (2 Newcastlemax, 9 Capesize, 3 Post-Panamax, 2 Kamsarmax and 17 Panamax). The Company also expects to take delivery of one Panamax vessel during September 2013, 2 new-building Ice Class Panamax vessels during the fourth quarter of 2013 and the first quarter of 2014, and 2 new-building Newcastlemax vessels during the second quarter of 2016. As of today, the combined carrying capacity of our current fleet, excluding the five vessels not yet delivered, is approximately 3.7 million dwt with a weighted average age of 6.4 years. A table describing the current Diana Shipping Inc. fleet can be found on the Company's website, www.dianashippinginc.com. Information contained…