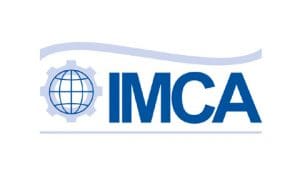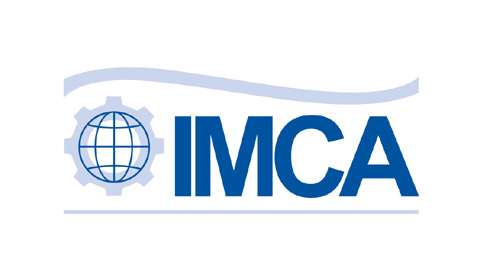 A new safety poster, 'Mooring Safety', from the International Marine Contractors Association (IMCA) explains graphically the hazards that can be incurred during mooring operations.
Eight key messages including 'Always look where you walk'; 'Don't lose your head! Beware of snap back zones'; 'Make sure that all grating and supports are in good condition'; 'Always wear the proper PPE' have cartoon-style illustrations alongside the messages so they can be easily understood in any language.
The twelfth in the series of safety posters, the 'Mooring Safety' poster is designed to complement IMCA's existing document 'Mooring Practice Safety Guidance' (IMCA SEL 029 and IMCA M 214).
The A2-sized (420 x 594 mm) posters can be purchased in sets of three at £5.00 +VAT for IMCA members and £10.00 +VAT for non-members. Members can also download the full commercial printing file sets, with space reserved for inclusion of company logos and references.
As well as safety posters, IMCA produces 23 different pocket safety cards emphasising key points about aspects of personal safety ranging from 'Preventing slips and trips' to 'Personal security' and 'Electrical hazards' to 'Permit to work'.  These are available as sets of 100 cards, and members can download them as a pdf version or full commercial printing file sets, with space reserved for inclusion of company logos and references.  Full details on all IMCA safety promotion material is available on the IMCA website at www.imca-int.com
Posters and pocket safety cards can be ordered from publications@imca-int.com and www.imca-int.com and from IMCA at 52 Grosvenor Gardens, London SW1W 0AU. Tel: +44 (0)20 7824 5520; Fax: +44 (0)20 7824 5521.
Further information on IMCA and its work on behalf of its 900+ member companies in over 60 countries is available from www.imca-int.com and imca@imca-int.com. The association has LinkedIn and Facebook groups and its Twitter handle is @IMCAint
About IMCA
IMCA is an international association with more than 915 members over 60 countries representing offshore, marine and underwater engineering companies. IMCA has four technical divisions, covering marine/specialist vessel operations, offshore diving, hydrographic survey and remote systems and ROVs, plus geographic sections for the Asia-Pacific, Central & North America, Europe & Africa, Middle East & India and South America regions. As well as a core focus on safety, the environment, competence and training, IMCA seeks to promote its members' common interests, to resolve industry-wide issues and to provide an authoritative voice for its members.
IMCA publishes some 200 guidance notes and technical reports – many are available for free downloading by members and non-members alike. These have been developed over the years and are extensively distributed. They are a definition of what IMCA stands for, including widely recognised diving and ROV codes of practice, DP documentation, marine good practice guidance, the Common Marine Inspection Document (CMID) – now available electronically as eCMID, safety recommendations, outline training syllabi and the IMCA competence scheme guidance. In addition to the range of printed guidance documents, IMCA also produces safety promotional materials, circulates information notes and distributes safety flashes.