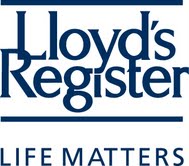 Seller returns to take the helm as global rail market experiences unprecedented period of investment
Paul Seller has returned to Lloyd's Register as Transportation Director, with responsibility for overseeing the growth of its consultancy and assurance services for the rail industry.
Seller re-joins Lloyd's Register from Bombardier Transportation, where he was the Berlin-based Director of Product Safety and Homologation in their Mainline & Metros division.
In his new role Seller will be in charge of developing Lloyd's Register's international interests in the rail and metro sector. The business already holds a portfolio that extends across Europe, the Middle East and Asia and in the past year has secured high-profile assurance roles on projects such as Crossrail, Etihad Rail and the extension of the Taiwan High Speed network.
Of his appointment, Seller said: "My time away from Lloyd's Register has given me a good client-side perspective which has reinforced my opinion that we serve our clients very well. We continue to be held in high regard within the regions we serve for the quality of our technical advice and our independent stance. The challenge now is to extend the range of services we offer to the market and take our brand into new territories."
Seller has 26 years' experience of engineering and general management within the railway sector. He previously worked for Lloyd's Register between 2001-11, during which time he developed its independent verification and validation services, managed its UK rail services team and was the global Business Development Director for its services to the rail industry.
Most recently, at Bombardier Transportation, he was responsible for ensuring its Mainline and Metros Division possessed effective safety, homologation and qualification testing processes, and was instrumental in developing new working methods and project-specific strategies for a range of disciplines, including product safety, authorisation, vehicle testing and requirements management.
He succeeds John Stansfeld who has become Human Resources Director for the Lloyd's Register Group following three years in the Transportation Director post. Seller will be based in Lloyd's Register's central London offices on Fenchurch Street.
Ends
Lloyd's Register provides independent assurance to companies operating high-risk, capital-intensive assets in the energy and transportation sectors. We enhance the safety of life, property and the environment by helping our clients to ensure the quality construction and operation of critical infrastructure.