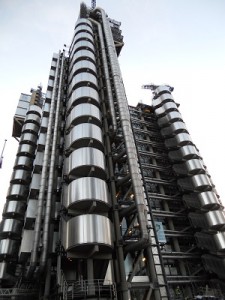 Thursday 08 August 2013 – It was one of the most audacious thefts of its time, its resonance eclipsed only by oncoming war – and it concerned a breathtaking string of pearls, insured by Lloyd's for £150, 000 (source: Lloyd's of London)
In the summer of 1913, Hatton Garden diamond merchant Max Mayer sent a stunning necklace with 61 flawless pale pink pearls to a potential buyer in Paris. The necklace, known as 'The Mona Lisa of Pearls, ' was insured by Lloyd's for £150, 000, and was coveted by jewellers and criminals worldwide.
After choosing not to buy the pearls, the prospective buyer returned the necklace by registered post. But when Mayer broke the intact seals and opened the box, the necklace was gone, replaced with sugar lumps.
Devastated, Mayer contacted his Paris agent, then Scotland Yard, who sent one of their most highly regarded officers, Chief Inspector Alfred Ward. Along with Mayer, several police officers and Mr Price – one of the two Lloyd's underwriting assessors who originally valued the necklace – Ward met Mayer's French representative, Henri Salamons, who had travelled to London from France. A special committee of Lloyd's underwriters, headed by Montague Evans, was set up to handle the affair. After discussions that lasted all night, it was announced that Lloyd's would pay a £10, 000 reward for the necklace's return.
Chief Inspector Ward then began his investigation – and at its centre was Joseph Grizzard, a debonair man who posed as a legitimate Hatton Garden jewel trader, but who was also known as the 'King of Fences' .
Ward's first lead was a Paris dealer called Brandstatter, who claimed that during a recent visit to Antwerp he had been approached and asked if he would be interested in a necklace that looked very much like Mayer's. Brandstatter and two other dealers arranged to meet the thieves at a hotel in Holborn but while the assignation went ahead, there was no sign of Grizzard or the necklace. A second meeting, at Chancery Lane tube station, was arranged at which time the necklace was to be exchanged for 100, 000 French francs. This time, though Grizzard was arrested, the necklace remained elusive. However, it wasn't to remain so for very much longer