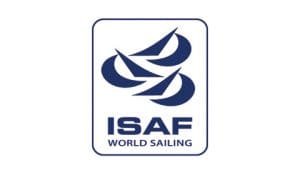 Monday 12 August 2013 – The ISAF World Sailing Rankings for 12 August 2013 have been released.
• Belcher still dominant in Men's 470 after 17th straight victory and fourth world title in a row
• Paine (USA) shifts Casey (AUS) off Finn top spot
• Croatians become 49er World #1 for first time
• Six British sailors in top three
Men's 470
Mat Belcher made it 17 consecutive victories in a row at the 470 Worlds, his fourth World Championship title in as many years. The victory was Belcher's ninth straight regatta gold medal with Will Ryan and solidified their stronghold on the Men's 470 World Rankings.
Austria's Matthias Schmid and Florian Reichsteaedter remain at World #2 whilst there is significant movement below the top two.
Luke Patience and Joe Glanfield came through in fifth at the 470 Worlds and jumped up to World #8 from World #21.
Japan's Kazuto Doi and Kimihiko Imamura have taken in seven 470 events since March 2013 and have recorded some up and down results. A 26th at the 470 Worlds moved them to World #18 from World #27, a personal best for the Japanese duo.
Women's 470
Moving to the top of the Women's 470 Rankings for the first time is Lara Vadlau and Jolanta Ogar. The pair have had a busy 2013 taking in seven regattas that culminated in a European bronze medal in June and a silver medal most recently at the Worlds.
Current Olympic Champions and new 470 World Champions Jo Aleh and Olivia Powrie (NZL) are at World #14 but only count four results compared to their rivals around them who count the full six.
2012 Women's 470 Champions and London 2012 Olympic silver medallists Hannah Mills and Saskia Clark returned to the boat at the 2013 470 Worlds, finishing down in 12th position. They move from World #85 to World #41.
Nacra 17
Billy Besson and Marie Riou (FRA) won the inaugural Nacra 17 World Championship in The Hague, The Netherlands. The pair have taken in three regattas putting together a fourth at ISAF Sailing World Cup Palma, a second at ISAF Sailing World Cup Hyeres and a gold medal in the Hague. Out of 600 points available to them they hold 574 and are currently ranked World #10 as their rivals count more events to their total.
Holding onto the World #1 spot for the second release running is Thomas Zajac and Tanja Frank (AUT) who finished tenth at the Nacra 17 Worlds after claiming a bronze at the 100-point Kieler-Woche in advance.
After the Nacra 17 Worlds changes are prevalent all throughout the latest rankings.
49erFX
Alex Maloney and Molly Meech (NZL) remain at World #1 in the 49erFX for the third consecutive ranking release. They are followed by Martine Grael and Kahena Kunze (BRA) and Italy's Giulia Conti and Francesca Clapcich.
Ida Marie Baad and Marie Thusgaard Olsen (DEN) were crowned European Champions at the start of July and took the full 100-points to move up one spot to World #8.
49er
Croatia's Pavle Kostov and Petar Cupac take World #1 in the 49er for the first time after steady results since the turn of the year. The pair count six regattas in their points total and whilst they only have one podium finish to their name in the current period they have shown the most consistency and have been duly rewarded with the top spot.
Niko Delle Karth and Nikolaus Resch (AUT) are the biggest movers jumping from World #81 to World #49. The pair won gold at the 100-point Kieler Woche and came eighth at the European Championship to set up their progression.
Finn
Brendan Casey's (AUS) reign at Finn World #1, which started on 19 September 2012, has come to an end after Caleb Paine (USA) dislodged him. Paine's consistent results over the last 12-months resulted in him taking top spot. Casey meanwhile fell to World #4 with Great Britain's Mark Andrews and Andrew Mills moving to personal bests of World #2 and #3.
Vasilij Zbogar won gold at the 100-point Finn Europeans and sits at World #17, counting four regatta scores.
Max Salminen's progression in the Finn continues and he moves up 25 places to World #29.
Women's RS:X
A silver medal at the 100-point RS:X European Championship in Brest, France ensured Bryony Shaw (GBR) remains at World #1 for the third consecutive rankings release.
Bronze medallist Blanca Manchon (ESP) moves up one place to World #2 whilst event winner Charline Picon (FRA) is World #8.
Men's RS:X
For the fourth release in a row Ivan Pastor (ESP) holds a healthy advantage at the top of the Men's RS:X rankings.
Byron Kokkalanis picked up top honours at the RS:X Europeans and moved up two places to World #9 having taken all 100 rankings points on offer.
Laser
Tom Burton (AUS) remains atop of the Laser rankings for the seventh consecutive release whilst compatriot Ryan Palk sits behind him. The Australians haven't sailed since May but their performances over 12 months have been strong enough for them to maintain their positions.
Australian sailors take four of the top five spots with Sweden's Jesper Stalheim, current World #3, sandwiched between the top two and Matt Wearn at World #4 and Ashley Brunning at World #5.
Laser Radial
There is no change right at the top of the Laser Radial rankings as Tatiana Drozdovskaya (BLR) sits comfortably ahead of the pack.
Finland's Tuula Tenkanen took gold at the 100-point Kieler Woche which pushed her up from World #16 up to World #7, four places off her personal best.
Making a huge climb up the rankings is Russia's Svetlana Shnitko who put in steady performances at the 100-point Kieler-Woche and Laser Europa Cup – Germany regattas. The Russian sailor moves up from World #104 to World #59.
Also making an impressive climb is American sailor Simone Staff. She counts three regattas in her points total and an eighth at the Laser North American Championship pushes her from World #103 to #62, a personal best.
Visit the ISAF World Sailing Rankings homepage at www.sailing.org/rankings for more on the latest Ranking release and dates for all Ranking releases.