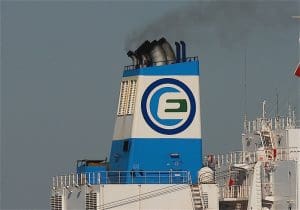 ANTWERP, Belgium, 29 August 2013 – Euronav is pleased to announce that it has, jointly with Overseas Shipholding Group, Inc., signed a two-year extension of the tranche related to the FSO Africa (the "Africa Tranche"), part of the USD 500 million senior secured credit facility originally signed in October 2008.
At the time of the extension, USD 45 million was outstanding in respect of the Africa Tranche. At its new maturity (now scheduled for August 2015), the Africa Tranche will be fully repaid. The tranche related to the FSO Asia (part of the same facility) will continue to run until its original maturity in 2017. The facility will also continue to have the same annual repayment profile.
About Euronav
Euronav is one of the world's leading independent tanker companies engaged in the ocean transportation and storage of crude oil and petroleum products. The company is headquartered in Antwerp, Belgium, and has offices throughout Europe and Asia. Euronav is listed on NYSE Euronext Brussels under the symbol EURN. Euronav employs its fleet both on the spot and period market. VLCCs on the spot market are traded in the Tankers International pool of which Euronav is one of the major partners. Euronav's owned fleet, consists of 36 double hulled vessels being 1 V-Plus, 2 FSO vessels (both owned in 50%-50% joint venture), 11 VLCCs and 22 Suezmaxes (of which 4 in JV). Euronav vessels fly Belgian, Greek and French flag. More detailed information can be found on the company's website : www.euronav.com
Regulated information within the meaning of the Royal Decree of 14 November 2007.