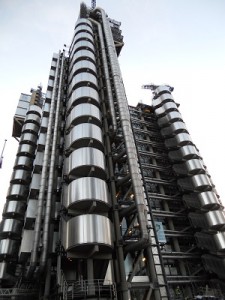 Tue 01 Oct 2013 – The approval of Lloyd's syndicate 2357 reflects the continuing and increasing convergence of traditional (re)insurance products and the broader capital markets (source: Lloyd's of London)
Syndicate 2357 has been established by Nephila Capital, a prominent player in the arena of insurance-linked securities (ILS) to underwrite property catastrophe reinsurance risks, a class with which Lloyd's underwriters are closely associated. It will be managed by Asta Managing Agency and was granted permission to underwrite by Lloyd's on 2 August 2013.
The Nephila syndicate is the first Lloyd's syndicate to be wholly backed by funds, managed by Nephila, raised through an ILS mechanism.
ILS are instruments that allow (re)insurers to access the broader capital markets offering them the investment returns that those markets typically expect to achieve from an asset class which isn't tied to the financial markets. The funds raised through ILS instruments issued to investors must however be "transformed" into contracts of (re)insurance in order for the (re)insurance companies seeking the cover to take credit for it in their insurance profit & loss account.
The "transformer" is typically a special purpose reinsurance company set up to take the funds raised from one ILS instrument (e.g. a catastrophe bond) and to use that money to support the issuance of a single (re)insurance contract. Here again Nephila innovates in that Poseidon Re, its Bermuda based reinsurance company which acts as the "transformer", matches funds raised through multiple ILS to multiple (re)insurance contracts.
To date, several Lloyd's syndicates have accessed reinsurance capacity created through the issuance of ILS, typically catastrophe bonds. However, Nephila is the first to form a syndicate where all of its underwriting capacity originates from the issuance of ILS. This development illustrates the growing importance of such mechanisms in the reinsurance industry.
With investor interest in reinsurance securities continuing to grow, and the reinsurance market keen to benefit from long term capital, ILS is expected to play an increasing role.
A new dimension
Nephila was originally created by Willis in 1997 and specialises in natural catastrophe risk with a focus on providing cover for US domestic events. It brings to Lloyd's its award-winning County Weighted Industry Loss (CWIL) product – an index-driven twist on the more typical industry loss warranty (ILW).
ILW's typically will pay out when the entire (re)insurance industry suffers a modelled loss of a predetermined value (for example, an ILW policy may be triggered if it is calculated that a hurricane will cost the industry $20bn).
Nephila's CWIL, like all reinsurance contracts, first requires that the reinsured demonstrates it has suffered a loss for which the CWIL will provide an indemnity. The key feature of the CWIL, however, which makes it different to both traditional reinsurance and a typical ILW is that the CWIL ties the policy limit to an industry loss index on a US county-by-county basis. This allows the buyer to have the benefits of an ILW but one which is more closely aligned with its own regional exposures.
"This is the first syndicate we've approved that is solely focussed on writing reinsurance in this way, " explains Bolt. "The syndicate adds a new dimension to a market that is better known for providing more traditional excess of loss coverage for catastrophe risks."
Frank Majors, co-founder and principal of Nephila, tells Lloyds.com: "Lloyd's can provide us with access to licences and ratings that as an ILS fund you just don't have. That was the motivation for beginning the negotiations. Lloyd's, however, made it clear to us they weren't looking for just another catastrophe syndicate. With our CWIL product we were able to demonstrate that we can bring something new to the market. At the same time, the product is tried and tested and we bring with us an established book of business."
Alternative capital
One of the key benefits to Lloyd's is that Nephila can play a part in educating a new audience of global investors about the market and its players.
"Lloyd's has been very successful for hundreds of years in attracting capital, " says Bolt "traditionally individuals underwriting as Names, more recently with corporate capital in the form of corporate members.
"Almost all pension funds are looking for uncorrelated assets. ILS provides them with a bond substitute – an alternative return stream uncorrelated with other markets" he explains. "Nephila is well experienced in bringing in big institutional investors, so this allows Lloyd's to access that capital and diversify its capital base. Over the long term it makes a bigger universe of investors familiar with Lloyd's and its mechanics. That opens up a lot of options for those investors and for Lloyds to attract more of that capital either through new or existing syndicates."
Indeed, Majors believes the creation of the new syndicate is a logical step for both Nephila and Lloyd's, and an indication of things to come. "I think this is another stepping stone. This sort of capital is here to stay, " he says.