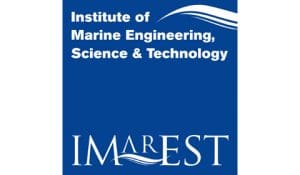 Following received from IMarEST: The IMarEST Publications, which include Marine Engineers Review,  Shipping World & Shipbuilder,  Offshore Technology,  Maritime IT & Electronics and Marine Scientist, will now be available as Digital Editions to our over 12, 000 IMarEST members and international magazine subscribers with access from any internet enabled device, taking effect from November 1st 2013.
The move will see us provide an improved reader experience, accessible globally for all readers, offering advertisers an exciting opportunity to reach our unique readership through an improved and more engaging interactive advertising services platform.
We will continue to print copies for all of those who request them and will maintain distribution of our publications internationally at the major international trade exhibitions and conferences for improved global coverage.
It is important to note that that we remain committed to developing all of our publications, growing our readership and respecting the journalism that they represent.
You will be contacted soon by our publication sales team to answer any questions and to discuss the benefits this can offer your client, and we look forward to working with you in supporting your requirements and developing our publications internationally going forward.