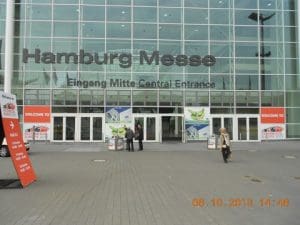 Intermodal Europe 2013 at Hamburg – an event worth attending; a sector within hte shipping  industry worth following.
Before we bring you over the entire four day events of the 37th Intermodal Europe Exhibition and Conference – this year at Hamburg Messe in Germany, one of the most important and vital platforms for container shipping and the logistics industry, you can see a small video at the stand of one of the most upcoming international companies, SeaCube. The video herebelow,  features  Frank Roovers, Regional Vice president EMEA of SeaCube Container Leasing relying to John Faraclas' questions.
Over the next couple of days we will devote a great number of write-ups from this well organised event by Sophie Ahmed and her team at informa exhibitions, meticulous promoted by molokini marketing and wisely supported by COA (The Containers Owners Association)!