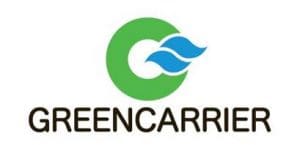 Leading Swedish interior design company Lagerhaus has chosen Greencarrier Freight Services, Sweden to handle the logistics for its first shop outside Sweden.
The shop will open in the department store APITA Nishiyamato in the Nagoya-Osaka area, Japan on 9 October. Lagerhaus has been working closely with Uny, the owner of the APITA stores and one of the major retail companies in Japan, to prepare for the launch.
Greencarrier Freight Services will use its hub in Hong Kong to store the products and pick orders for the Japanese shop. Lagerhaus will open two more shops in Japan this year and has plans to open another 20 in the country over the next few years.
"We are delighted to be part of this exciting project for Lagerhaus, " says Peter Nevhagen, CEO, Greencarrier Freight Services.
"They are a highly valued customer and we are pleased to be able to provide the supply chain services they need for their Japanese venture."
Greencarrier Freight Services operates a distribution centre in Gothenburg for Lagerhaus, where products from suppliers in Europe and Asia are stored and then picked and packed for distribution to the 34 Lagerhaus stores in Sweden.
Lars Bonander, Lagerhaus, CEO, says there is great potential for the company in the Japanese market.
"The demand for designed homeware products at low prices is big in Japan. Since this is the essence of Lagerhaus core values, we see good opportunities for long term success."
He added that he sees Greencarrier as an essential partner in the decision to launch in Japan.
"We needed to know the supply chain would be fast, reliable and cost-effective – so that the shop shelves would always be fully stocked. Our long-term relationship with Greencarrier in Sweden helped us make the decision to expand outside the country."