We have one of the largest teams specialising in legal matters relating to the development and operation of national and international ports and terminals. Our team of transactional and dispute resolution lawyers has a wealth of experience, having worked on over 100 port projects in 45 countries around the globe, including in China, India, the Middle East, Africa and South America, as well as in the UK and other European countries.
What we do in Ports & Terminals
Having worked with organisations involved in ports and terminals for many years, our client base now includes leading global port and terminal operators, international shipping lines, national port authorities, investment funds, foreign governments, harbour and coastal towage companies, transport and logistics companies, supply chain managers, infrastructure support development specialists, civil and maintenance work providers, contractors, consultants, commodities trading companies, banks and financial institutions, and insurance providers.
We can help with:
Port Development
Operations
Corporate and Commercial law
Liability/Insurance
We have been involved in ports and terminals projects in more than 45 locations globally, click here for more information.
Our experience in Ports & Terminals
Our experience has been gained not only from our involvement with the world's leading port operators and users, but also through the employment of lawyers and industry experts from terminal operating companies and shipping lines. We provide below some examples of our recent work:
Negotiating various equity joint ventures for container terminals projects in China including Qingdao, Dalian, Xiamen, Tianjin, Shanghai (Wai Gaoqiao and Yangshan) and Nansha including due diligence and negotiation of the acquisition agreements, joint venture agreements with the port authority and other joint venture partners and obtaining local and state council approvals.
Representing a European listed company in connection with the acquisition of one and disposal of two terminals as well as the restructuring of another in connection with ongoing joint venture contracts between our clients and another major global terminal operator following their acquisition by a third party.
Establishing the necessary corporate structure for Dutch based clients following their successful bid in connection with two new container terminals in Nigeria including negotiations with the Nigerian Port Authority and the Bureau of Public Enterprises for a major port privatisation project and draft concession and lease agreements for both projects.
Advising a major UK LNG import and storage terminal in relation to its contracting structure for marine services and co-operation amongst its shareholders and adjacent terminal in relation to these.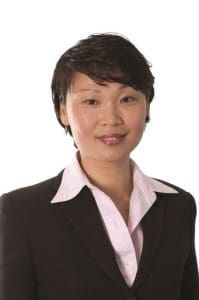 Representing a major international terminal operator in relation to the acquisition of a minority stake in the Malaysian deep water container terminal including undertaking due diligence, negotiating a draft memorandum of understanding, acquisition agreement, shareholders agreement, management agreement and a terminal user agreement with a major shipping line and reviewing the terms of the concession agreements. Assisting with the legal documentation for the establishment of a container repair facility at the terminal. Revising the shareholders agreement and assisting with the acquisition of an additional shareholder.