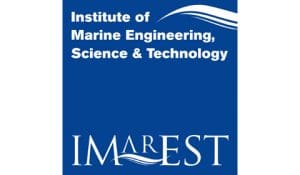 Two very different, but equally unmissable and stimulating, lectures are to be staged by the Institute of Marine Engineering, Science and Technology (IMarEST) in mid-November – one on marine engineering, science and technology and the other on deep sea exploration and industrialisation.
The first is the IMarEST President's Day Lecture with its highly relevant theme – 'Marine Engineering, Science and Technology: A multi-disciplinary mix for a Global Industry' – delivered on Tuesday 12 November by IMarEST's 111th President, Mr Andreas Chrysostomou FIMarEST who is also Chairman of MEPC, International Maritime Organization.
The second is when deep–sea biologist, Professor Cindy Lee Van Dover, Harvey Smith Professor of Biological Oceanography, Director, Duke University Marine Laboratory and Chair, Division of Marine Science & Conservation, Duke University, Beaufort, NC, USA,   delivers this year's IMarEST Stanley Gray Lecture – 'Deep-Ocean Industrialization and Responsible Stewardship: Extraction of Ore from Deep-Sea Hot Springs'. She explains: "As our ability to access the seafloor for scientific study has increased, so has interest in exploitation of natural resources of the deep seabed.
"Deep-sea hydrothermal-vent ecosystems have stimulated decades of scientific research and hold promise of mineral resources that also serve societal needs. Some endemic vent taxa thrive only in vent environments, but vent-associated organisms are adapted to a variety of natural disturbances, from tidal variations to earthquakes and volcanic eruptions.
"This talk will explore responses of vent communities to natural disturbances,  consider the potential consequences of their emergent industrialization,  describe associated deep submergence research techniques, introduce elements of the first-ever deep-sea environmental baseline for a hydrothermal vent system, and suggest mitigation approaches that might facilitate recovery of vent ecosystems after a mining event."
The IMarEST Stanley Gray Lecture series was launched in 2002 to reflect the broadening scope of the Institute's remit, and traditionally given by key figures from the fields of marine engineering, science and technology.
Both lectures take place at Trinity House, Tower Hill, London EC3N 4DH, with the same start timings – 17:30 for pre-lecture tea, coffee and networking; the lecture starting at 18:00 followed by a drinks reception and more opportunities for networking at19:00. Attendance at both is free of charge to members and non-members alike, but those planning to attend should emailevents@imarest.org to register as places are limited.
IMarEST's 111th President
Andreas Chrysostomou became the 111th President of IMarEST on 21 March 2013. He has been Senior Marine Surveyor and Head of the Maritime Policy, Multilateral Affairs and Standards Division in the Department of Merchant Shipping, Government of the Republic of Cyprus since 2004 and Chairman of the Marine Environment Protection Committee (MEPC) of the International Maritime Organization (IMO) since 2003.
He received a Bachelor of Engineering with Honours in Naval Architecture and Shipbuilding and a Masters in Business Administration (MBA) from the University of Newcastle-upon-Tyne and has served as Counsellor Maritime Affairs for the Cyprus High Commission in London and alternate Permanent Representative of Cyprus to the IMO.
On the international stage, Mr Chrysostomou has worked with UN agencies and other forums including UNCTAD, ILO, COPASS-SARSAT, the International Oil Pollution Fund and the International Mobile Satellite Organisation.  He has presented papers and chaired seminars and conferences around the globe and was previously a member of the Board of Governors of the World Maritime University (WMU).
In 2011, Mr Chysostomou received the acknowledgment of his peers with the 2011 Award for outstanding contribution to sustainable shipping and was presented with the Outstanding Public Service Award by the US Department of Homeland Security, US Coast Guard for his contribution to international shipping, and in March 2013, was awarded the Greenship Technology Leading Personality of the Decade Award.
Dr Cindy Lee Van Dover
Dr Cindy Lee Van Dover is a deep-sea biologist with an interest in the ecology of chemosynthetic ecosystems.  She began her work in this field in 1982, joining the first biological expedition to hydrothermal vents on the East Pacific Rise.
After earning a Master's degree in ecology from UCLA in 1985, she continued her graduate education in the MIT/Woods Hole Oceanographic Institution Joint Program in Biological Oceanography.  There she joined numerous expeditions and published on diverse topics such as reproductive strategies and recruitment of vent invertebrates, vent food webs, and taxonomic descriptions of new species. In 1989, she described a novel photoreceptor in a vent invertebrate, which in turn led to discovery and characterization of a geothermal source of light at vents and investigations of its biological significance.
On receiving her Ph.D. in 1989, Van Dover joined the group that operates the deep-diving submersible ALVIN.  She qualified as pilot in 1990 and was pilot-in-command of 48 dives.  She served Chair of the Oversight Committee for the ALVIN upgrade program.  Her work with ALVIN and other deep submergence assets has taken her to the seafloor in the Atlantic, Pacific, Indian, Arctic, and Southern Oceans.
Dr Van Dover's current research focuses on deep-ocean exploration, the study of gene flow and connectivity of deep-sea organisms, deep-sea conservation and environmental management, and, most recently, exploring new models for deep-ocean research through telepresence, distributed research teams of early career scientists, and social media.  She has published more than 100 articles in peer-reviewed journals and is an active participant and Chief Scientist in NSF-and NOAA-sponsored field programs to hydrothermal vents and other chemosynthetic environments.
In addition to research, Van Dover has authored a popular book for the lay audience about the deep sea and her experiences as an ALVIN pilot (Deep-Ocean Journeys; Addison-Wesley, 1997, a.k.a. The Octopus's Garden).  She is the author of the first textbook on hydrothermal vents (The Ecology of Deep-Sea Hydrothermal Vents; Princeton University Press, 2000), is curator of 'Beyond the Edge of the Sea', a travelling exhibition of original deep-sea art by watercolour artist Karen Jacobsen, and is helping to develop Art and Science: Envisioning Ocean Depths, a mixed media exhibition.
Dr Van Dover is a Fulbright Scholar and Fellow of the American Association for the Advancement of Science. She is currently the Harvey W Smith Professor of Biological Oceanography in the Division of Marine Science and Conservation of the Nicholas School of the Environment, Duke University, where she serves as Chair of the Division and Director of the Marine Laboratory.
About the Stanley Gray Lectures – and Awards
The IMarEST Stanley Gray Lectures, and the annual Stanley Gray Awards, are named in memory of Stanley Gray who was the Chief Mechanical Engineer at the Port Directorate of Basra during the 1950s & 60s. When he died in 1973 he left half his estate to be held by the Institute in trust to create the Stanley Gray fund. He expressed the wish that the money should be awarded via a scholarship or prize to wherever the Institute saw distinction in Marine Engineering. This remit has been expanded following due process to include Marine Science and Technology. The Stanley Gray Series of prestige lectures is held to mark his generosity to, and patronage of the Institute.
 
About the IMarEST
The Institute of Marine Engineering, Science and Technology (IMarEST) is the leading international membership body and learned society for all marine professionals. The IMarEST is the first Institute to bring together marine engineers, scientists and technologists into one international multi-disciplinary professional body. It is the largest marine organisation of its kind with a worldwide membership of 15, 000 based in over 100 countries.
Working with the global marine community, the IMarEST promotes the scientific development of marine engineering, science and technology, providing opportunities for the exchange of ideas and practices and upholding the status, standards and expertise of marine professionals worldwide.
The IMarEST is a respected authority in every maritime country. It is a Non-Governmental Organisation with consultative status at the International Maritime Organization (IMO), observer status at the International Oceanographic Commission, and it has special consultative status with the Economic and Social Council of the United Nations (ECOSOC), which facilitates its access to other international intergovernmental meetings where its specialized marine expertise is of particular use, e.g., the United Nations meetings on Areas Beyond National Jurisdiction, the Intergovernmental Panel for Climate Change (IPCC) and the work of the International Seabed Authority on marine mining. It is a nominated and licensed body of the Engineering Council (UK), a member of the Science Council and has significant links with many other maritime organisations worldwide.
IMarEST also runs a series of industry leading events and conferences as well as publishing internationally recognised titles: Marine Engineers Review (MER); Shipping World and Shipbuilder; Maritime IT and Electronics; Marine Scientist; and Offshore Technology.