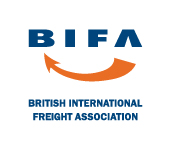 Twenty-five years after the launch of the British International Freight Association (BIFA) Freight Service Awards, stage one of the judging competition is complete and the category finalists are now known.
The finalists in the nine award categories are as follows:
General categories:
Environment Award, sponsored by Red Recruit:
Damco UK, Freight Systems Express (Wales), Hellmann Worldwide Logistics, MacAndrews & Company
Project Forwarding Award, sponsored by Peter Lole & Co:
Charles Kendall Freight, Moto Freight, Spatial Global, UFS
Special Services Award, sponsored by Forward Computers:
ASAP Cargo (UK), Charles Kendall Freight, Interspan Freight Solutions, James Cargo Services
Staff Development Award, sponsored by Albacore Systems:
512, Customs Clearance, Dachser, GKN Freight Services
Supply Chain Management Award, sponsored by BoxTop Technologies:
Damco UK, OHL International, WS Logistics (Procurus), Yusen Logistics (UK)
Modal categories:
Air Freight Award, sponsored by IAG Cargo:
Geodis Wilson UK, IJS Global (UK), OHL International, RIF Worldwide
European Logistics Award, sponsored by TT Club:
DSV Road, IJS Global (UK), MacAndrews & Company, WS Logistics (Procurus)
Ocean Freight Award, sponsored by CargoWise:
Brunel Shipping (London), Cardinal Maritime, Estuary Logistics, Ideal International
Individual category:
Young Freight Forwarder Award, sponsored by Virgin Atlantic Cargo:
Samantha Bates, OHL International;  Sam Camphion, Kuehne + Nagel; Michael Keeble, Professional Freight Solutions; Phoebe Rockwood, Damco UK.
Peter Quantrill, Director General of BIFA, said: "Last year, the nation enjoyed the Diamond Jubilee of the Queen. This year, BIFA is celebrating its own Awards' Silver Jubilee.
"Much has changed in our industry since the Freight Services Awards were first held. As freight forwarders have transitioned from simply transportation companies through logistics to providing global supply chain solutions, the raison d'être of the Awards has remained the same: to mark the highest standards of quality across the full range of British freight forwarders that manage the country's international trade."
The category winners will be announced at the BIFA Awards Ceremony Luncheon to be held on Thursday 16th January 2014 at The Brewery, Chiswell Street, London EC1.
There will be a special programme distributed at the event, commemorating the Awards' 25 years history and showing every sponsor and winner's name since the event started.
Quantrill added: "As it is in every year, our Awards ceremony in January is viewed as much more than a lunch – it is a chance to put aside competitive pressures and meet other forwarders, to network, make friends and catch up with BIFA and its staff and other industry figures.
"We are delighted that the guest speaker and host for our 25th Freight Service Awards luncheon ceremony is television celebrity Julia Bradbury, and BIFA looks forward to welcoming its Members and their guests at the event."
Ceremony luncheon tickets are available from the BIFA Awards web pages at www.bifa.org/awards