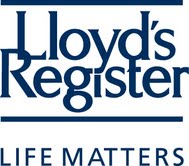 Lloyd's Register has been awarded a substantial long-term contract from Talisman Sinopec Energy UK to deliver a suite of integrity management services. The five-year deal will support the operator's commitment to meet the global demand for energy in an efficient, safe and environmentally responsible manner.
It is a significant win for Lloyd's Register as Talisman Sinopec Energy UK is one of the North Sea's largest operators, and has installations on some of Scotland's longest-established oil fields including Claymore, Montrose and Fulmar.
"Ensuring consistent standards of integrity management across a major network of high-value offshore assets at differing levels of asset maturity is an increasingly complex task, " said Tim Walsh, SVP Asset Integrity Services at Lloyd's Register. Duty holders need to meet strict legislative and environmental requirements under growing public scrutiny, while continuing to satisfy business needs and shareholders."
Taking a holistic view to integrity management, the work will cover the technical disciplines of corrosion, materials, subsea, pipelines, marine, mechanical and inspection engineering. The significant scope covers the topsides process plant – including utilities systems – pipelines and subsea facilities for 11 offshore locations. There are over 160 pipeline systems, 70 umbilicals and over 20 subsea fields connected to the various assets. There is also a company operated onshore terminal at Flotta in the Orkney Islands that is included in the scope of the contract.
"The integrity of all aspects of installations offshore and onshore will increasingly become a central link in the global energy supply chain. Lloyd's Register is one of a very few organisations with the diversity of technical expertise to fully support clients in this area, and we believe this agreement recognises that, " highlighted Walsh.
Lloyd's Register provides independent assurance to companies operating high-risk, capital-intensive assets in the energy and transportation sectors. It enhances the safety of life, property and the environment by helping its clients to ensure the quality construction and operation of critical infrastructure.
Lloyd's Register provides risk assessment and engineering analysis consultancy services, and risk based inspection services. The organisation carries out independent design appraisal and inspection of plant and equipment, to international codes and standards, and are authorised as an independent inspection agency by industry bodies such as the American Society of Mechanical Engineers (ASME) and by numerous national government agencies and accreditation councils, and as a Notified Body for many EU Directives including the Pressure Equipment Directive (PED). The organisation has also provided advice and guidance to a range of industry authorities, governments and regulatory bodies.
Lloyd's Register also provides assessment and certification of management systems against international and other standards, including quality, environment, health and safety, security, asset management, and business continuity management systems, and is among the world's largest accredited certification bodies.
Lloyd's Register's expertise in the oil and gas business includes ModuSpec, one of the world's premier drilling industry inspection and training companies; Houston-based well control specialist WEST Engineering Services, and subsurface and well engineering specialists; Senergy — a comprehensive portfolio of services to the upstream sectors of exploration, production and transportation through to refinery and beyond. With extensive experience in the fields of well control and drilling equipment surveys, commissioning and assessments, we continue to support clients across the world, helping operators to save time and money by improving the reliability, safety and environmental impacts of their offshore and onshore energy programmes.
Talisman Sinopec Energy UK is a joint venture between Talisman Energy Inc, a global upstream oil and gas company headquartered in Canada, and Sinopec, the fourth largest company in the world. It is based in Aberdeen, Scotland, with a team of 1, 000 full-time staff and 2, 000 core contractors.
www.lr.org
Lloyd's Register is a trading name of Lloyd's Register Group Limited and its subsidiaries. For further details please see http://www.lr.org/entities