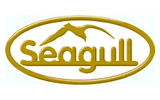 Leading maritime training provider, Seagull, is proud to announce the release of nine new eLearning titles.
The fourth quarter release includes titles covering Electrical safety, Galley operations – nutrition, Nutrition and well-being – awareness, Electric propulsion – electrical machines, Electric propulsion – power electronics, Electric propulsion – electric propulsion systems for ships, Marine environmental awareness – sustainable shipping, Enclosed space entry – awareness and Shore based assessment.
Fatalities and major incidents related to enclosed space entry continue to fuel the urgent requirement to increase crew awareness and Seagull has addressed this crucial issue by developing a new awareness module building on the existing version whose objectives are to enable the learner to become aware of and avoid the dangers of enclosed spaces onboard ship and prepare them to take part in enclosed space entry and rescue.
The module identifies the hazards likely to be faced during entry into enclosed spaces and the precautions that must be taken before entry, recognizes the signs of adverse health effects caused by exposure to hazards in enclosed spaces and the additional precautions required when the atmosphere in an enclosed space is either known or suspected to be unsafe.
In addition, it helps the learner to know both the personal protective equipment required and the correct initial actions to be taken to rescue crew from an enclosed space.
Marine environmental awareness – sustainable shipping, is the third marine environmental awareness module which, with modules 187 Marine Environmental Awareness and 277 Environmental Challenges , will be part of a new onboard course aimed at educating, stimulating and empowering officers to contribute to sustainable shipping and ensure compliance with pollution prevention measures.
The modules' learning objectives cover the concept of sustainable shipping, the complexity and diversity of the marine environment and the roles of procedures and technical installations in protecting the environment and of the human element in preventing pollution.
The shore-based assessment module focuses on the use of written text methods used by personnel onshore while assessing seafarers onboard ship. It describes how to make best use of multiple choice tests and identifies the required format of test items intended for inclusion in Seagull's Crew Evaluation System (CES) question database for Standards of Training, Certification and Watchkeeping (STCW), detailed and company specific tests.
Three new modules developed covering electrical propulsion are the last in a series of four and cover principles of electric motor operation, the electronic devices used to control propulsion or drive motors and how these elements are put together into the different types of electrical propulsion systems increasingly being installed on ships.
In addition to the nine new titles, 16 titles have been revised. The vessel general permit module has been updated to reflect the 2013 version, which takes effect from 19th December 2013. The oil, chemical and gas tanker training modules have been updated to reflect STCW Manila Amendments and the ship general safety module is now available in four additional languages – Russian, Chinese, Portuguese and Turkish.
CD#0183 Electrical Safety

The module introduces the important safety aspects of working with and near electrical equipment on board ship. The final chapter on safe isolation will serve as refresher training for those who have had previous electrical experience or training, or for those who are undertaking such training with the help of this module. 

The learning objectives of this module are:
·        Identify the main risks presented by electrical equipment onboard ship
·        Identify the factors affecting the severity of an electric shock and state the first aid actions necessary for a victim of electric shock
·        Recognise when electrical equipment might not be safe to use
·        Identify the basic requirements for use and testing of electrical equipment in a hazardous area
·        List the precautions to be taken before working on electrical equipment
·        State how electrical equipment should be correctly identified and proved dead at the point of work
·        List the precautions necessary before returning electrical equipment to service
·        Recognise the dangers of carrying out electrical testing with equipment still live
About Seagull
Seagull AS is the leading provider of e-learning for the marine industry offering a comprehensive library of more than 200 titles for regulatory compliance and improved seafarer knowledge. Our STCW and ISM code compliant training is used by more than 350, 000 seafarers every year onboard more than 8, 500 ships worldwide and we have issued over 50, 000 approved onboard course certificates, making us the world's largest educational institution in the maritime industry. Founded in 1996 by experienced mariners we have grown into a financially solid and dynamic company in partnership with leading shipping companies and ship managers to deliver a full range of assessment and management tools that ensure meeting and exceeding statutory requirements from IMO and other industry bodies.
Our mission is to enhance maritime competence by effective training and assessment solutions and deliver value through quality and excellence in customer service.