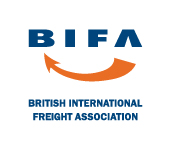 Following today's interim report by the Airports Commission on airport capacity in the UK, the trade association for UK freight forwarders and logistics service providers has backed the report's proposal that the UK must push ahead with expansion of capacity with new runways at Heathrow and Gatwick, as reflected in the report's short list .
The British International Freight Association's (BIFA) Director General, Peter Quantrill, observes that the report's interim proposal for more runways is an exercise in damage limitation.
"Over the past decades, successive UK governments have shown a singular lack of vision in the face of a massive surge in air transport and consequent pressure on existing airport infrastructure in the South East.
"In 2009, BIFA gave qualified support to the then UK government's decision to allow a third runway at Heathrow airport.
"BIFA's hope is that the shortlist in today's interim report for new runway capacity at Heathrow, as well as Gatwick, without discounting completely the idea of a new hub elsewhere, move things forward in regard to getting started on an expansion of UK aviation hub capacity.
"In the lead up to the final report in the summer of 2015, we will continue to submit our thoughts to the Commission relative to the constraints imposed by capacity limitations, UK global connectivity, the importance of air freight and the key facilitative role played by the freight forwarder.
"We can only hope that after the general election in May 2015, the welter of evidence as presented will be such that politicians will give the green light and adopt these recommendations in full.
"We trust that today's report will finally lead to some action."