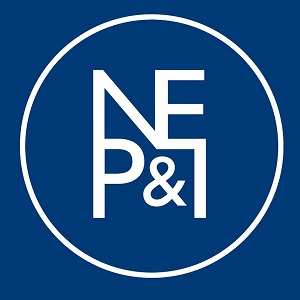 The 171 million GT North P&I Club has launched a new campaign for 2014 to remind its Members of the importance of providing high quality healthcare while avoiding excessive medical costs. An information sheet entitled 'People Claims: Controlling the Cost' is being circulated to all entered ships and Members' offices this week with the latest issue of the club's loss prevention newsletter 'Signals'.
'Illness and injuries are an unfortunate aspect of living and working on ships, as are the associated costs of treatment, ' says North's head of loss prevention Tony Baker. 'In our experience targeted loss prevention initiatives can deliver high quality treatment and at the same time help control the potentially significant medical costs associated with illnesses and injuries.'
Baker points out that any illness or injury claim on board is immediately made more serious by the vessel's distance from port. 'As well as the increased risk to health for the seafarer, the medical treatment both at the next port of call and where repatriation is required,  and any contractual and/or statutory benefits arising from the claim may end up being very costly.'
North has developed and supported several initiatives over the years to provide high quality care for the seafarer, mitigate claims, reduce costs and improve service to Members. These initiatives are highlighted in the information sheet being circulated this week.
They include the club's long-standing pre-employment medical programmes in the Philippines and the Ukraine, a post-repatriation medical scheme for Filipino seafarers and a comprehensive medical assistance scheme in the USA called First Call.  Operated in association with local specialists, the schemes have all helped Members significantly reduce their medical bills while ensuring high quality care and treatment.
North is also reminding Members calling at European ports to ensure that crew members from the European Economic Area (EEA) carry European Health Insurance Cards (EHIC). These may entitle them to medical treatment in another EEA state for free, or at a reduced cost, if treatment becomes necessary during their visit.
North is a leading marine mutual liability insurer providing P&I, FD&D, war risks and ancillary insurance to 128 million GT of owned tonnage and 43 million GT of chartered tonnage, with 5000 ships entered by 330 Members worldwide. It is based inNewcastle upon Tyne,  UK with regional offices in Greece,  Hong Kong,  Japan and Singapore. The Club is a leading member of the International Group of P&I Clubs (IG), with around 13% of the IG's owned tonnage. The 13 IG clubs provide liability cover for approximately 90% of the world's ocean-going tonnage and, as a member of the IG, North protects and promotes the interests of the international shipping industry.