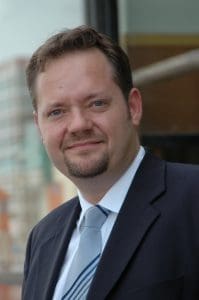 Inchcape Shipping Services (ISS), the world's leading maritime services provider, has strengthened its presence in the Niger Delta with the opening of an office on Bonny Island, Rivers State, Nigeria.  The office, which complements the company's existing presence in Lagos, Brass and close neighbour Port Harcourt, will service ISS contracts with Nigeria LNG (NLNG).
ISS, which has a worldwide network of over 300 offices, has a programme of office openings in strategic locations, particularly in emerging markets and developing economies.  The opening of the office on Bonny Island comes as a result of a recent contract win which will see ISS servicing some of NLNG project vessels.
Comments Flemming Jensen, ISS Executive Vice President, Middle East, India and Africa Operations: "Having entered Nigeria in 2008, the opening on Bonny Island represents a significant further growth of our footprint in the country.  It forms an important part of our plan for the country, Africa's second largest economy, and supports our wider plans for the Sub Saharan Africa region."
Inchcape Shipping Services is the world's leading maritime services provider. With some 300 proprietary offices in 65 countries, and a workforce of over 3, 800, the company's diverse global customer base now includes owners and charterers in the oil, cruise, container and bulk commodity sectors as well as naval, government and inter-governmental organisations.
ISS provides landside commercial and humanitarian logistics, transit, offshore support, informational and other associated marine services. The company also provides a growing range of outsourcing services including global crew and marine spares logistics; port hub agency management; and sophisticated Enterprise Resource Planning solutions through its subsidiary ShipNet.
Inchcape Shipping Services – A World of Local Expertise