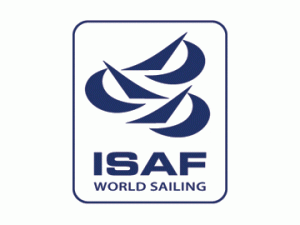 Date: Sunday 26 January 2014 – Coconut Grove was bustling with anticipation on Sunday for the start of 25th annual ISAF Sailing World Cup Miami. US Sailing's premiere racing event gets underway this Monday with 580 of the best Olympic and Paralympic class sailors in the world representing 50 countries.
This year's participation total is the sixth highest in event history. The six-day regatta marks the third stop on the 2013-14 ISAF Sailing World Cup series and the lone event held in North America.
Josh Adams, Managing Director of U.S. Olympic Sailing, commented on this year's event, "ISAF Sailing World Cup Miami has all the key elements to be a strong international draw: warm winter climate, proven sailing conditions, an existing Olympic and Paralympic training scene, high quality race management, a major shipping port, a sailing community and city that fully supports the event and a 25-year tradition of Olympic class racing."
The stakes are high for this world class international regatta featuring a large collection of top ranked one-design sailors in ten Olympic and three Paralympic events selected for the 2016 Olympic and Paralympic Games, which will be held in Rio de Janeiro, Brazil from August 5-21 and September 7-18, respectively. The 10 Olympic classes are: Laser Radial (women), Laser (men), Finn (men), Men's RS:X, Women's RS:X, 49er (men), Men's 470, Women's 470, Nacra 17 (mixed) and 49er FX (women). Paralympic classes included are: 2.4mR (open, able and disabled), SKUD-18 (mixed crew, disabled) and Sonar (open, disabled).
ISAF medals will be awarded to the top three boats in each Olympic and Paralympic class on Saturday 1 February. Competitors in the Paralympic classes will have five days of fleet racing (Monday-Friday) and no medal race.
The ISAF Sailing World Cup Miami provides an opportunity for U.S. and international Olympic and Paralympic hopefuls to take their campaigns for Rio 2016 to the next level. Olympians, world champions, and a cast of rising stars will be tested. The 2014 field includes sailors with diverse backgrounds and various skill sets.
The first two World Cup regattas of 2013-14 took place in Melbourne, Australia (December 1-8, 2013) and Qingdao, China (October 12-19, 2013).
ISAF Sailing World Cup Manager Antonio Gonzalez de la Madrid shared his outlook on this week's festivities, "After excellent racing in Qingdao, China and Melbourne, Australia the ISAF Sailing World Cup series touches down in North America. The world's best sailors took the top honors at these regattas and they are continuing the journey to the Santander 2014 ISAF Sailing World Championships and beyond to Rio 2016. The World Cup is important to the Olympic sailors as it brings together the same technology, race management and rivalries that will be seen at Rio 2016. The racing is sure to be exhilarating, tense and fun to watch."
On Sunday, a fully charged group of sailors finalized registration details, toured the event's five sailing venues, fine-tuned their equipment, and acclimated to the conditions on Biscayne Bay with some practice.
"This event has attracted many of the top ranked international sailors for most of the classes competing this week, " said Gary Bodie, Co-Chairman of ISAF Sailing World Cup Miami. "We hope fans following the action from all over the world will find our enhanced live tracking features a great way to access real-time results and racing details from Biscayne Bay."
The ISAF Sailing World Cup Miami organizing committee, headed by co-chairs Gary Bodie and Meredith Muller, with support from Carol Ewing, announced the International Jury: Chairman of the Jury Bernard Bonneau (FRA), Jim Capron (USA), Bruce Cook (USA), Luiso Ferrandiz (ESP), Charlotte Greppe (SWE), Sandy Grosvenor (USA), Elliott Levy (VEN), Marianne Middelthon (NOR), Marty Ottenheimer (USA), Ana Sanchez (ESP), and Zsolt Regenyi (HUN). The National Jury includes, Sungchul Jeong (KOR), Gurvinderpal Julka (IND), Lori Lowe (BAH), Marty Ottenheimer (USA), Dick Rose (USA), and Sture Christenson (SWE).
The event's Principal Race Officer is Ricardo Navarro (BRA) assisted by Deputy International Race Officer Mark Murphy (USA) with International Race Officers Tom Duggan (USA, Laser Radial), John Craig (USA, RS:X), Jamie Ramon (USA, Paralympic classes), Bruce Green (USA, 49er, 49er FX) assisted by Jim Tichenor (USA), John Strassman (USA, 470, Finn), Peter Van Muyden (CAN, Nacra 17). International Measurer is Barry Johnson (AUS), with Equipment Inspector Dina Kowalyshyn (USA). Antonio Gonzalez de la Madrid (ESP) is the ISAF Technical Delegate. Jurgen Schwittai (GER) is the ISAF Technical Delegate for the Paralympic classes.