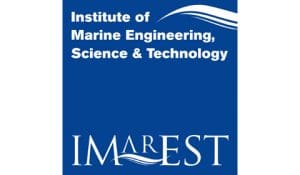 HOW WILL SINGAPORE RISE TO THE BALLAST WATER CHALLENGE? ASKS 1ST IMarEST BALLAST WATER TECHNOLOGY ASIA CONFERENCE
 
The International Convention for the Control and Management of Ships' Ballast Water and Sediments (BWM Convention) will require all ships to implement a Ballast Water and Sediments Management Plan, to carry a Ballast Water Record Book and be required to carry out ballast water management procedures to a given standard. Parties to the Convention are given the option to take additional measures which are subject to criteria set out in the Convention and to IMO guidelines. It is thought that ratification of the convention will happen in the very near future and thoughts now turn to implementation.
The 1st IMarEST (Institute of Marine Engineering, Science and Technology) Ballast Water Technology Asia Conference, being held on 20 March during Asia Pacific Maritime and addressing the logistic challenges posted by the retrofit deadlines, is taking place at both an ideal time, and in the perfect location as much of the retrofit work on ships which need to be made compliant will be done in Singapore.  With its theme 'Meeting the Timelines' the conference will be asking: 'How will the region rise to the challenge?' as well as looking at solutions and engaging owners.
The first London IMarEST Ballast Water Technology conference, held in early 2012, established itself straightaway as the leading technical Ballast Water conference, with in-depth presentations from leading industry representatives. The third London-based event will take place on 27-28 March as delegates gather for MEPC 66 at IMO the following week, seewww.imarest.org/BWT.
About the Singapore-based conference
Chaired by Zafral Alam, Assistant Director, (Shipping Regulations & Development), Maritime and Port Authority of Singapore (MPA), and with a keynote address by Capt George Solomon, Director of Global Security & Environment, APL, the conference features sessions on 'Regulation and Compliance', 'Challenges for Shipbuilding' with a presentation on 'Challenges and cost', 'Owners and Operators', and includes both an 'Owners Panel' and a 'Technology Panel'.
Topics being covered in the Regulation and Compliance session include 'Regulatory review – IMO and US'; 'Remaining concerns with the BWM Convention'; 'Compliance challenges: Port Sate Control and testing issues'; and Solutions to compliance challenges'.  And, in the Challenges for Shipbuilding session 'Retrofit challenges', 'Yard challenges' and 'The minimum ballast water ship' will come under the conference spotlight.
Speakers include Brijesh Tewari, Manager Marine Consultancy Services, Lloyd's Register Asia, Praveen Kumar Mishra, Senior Principal Surveyor and Vice President Certification, Indian Register of Shipping, Chris Yeom, Senior Engineer Nava Architect, Daewoo, Tim Wilkins, Regional Manager Asia-Pacific / Senior Manager Environment, INTERTANKO, and Chew Hwee Hong, Managing Director, Ecospec.
The day ends with a networking conference reception.
Further information
Further information and registration details are at www.imarest.org/BWTAsia.and from events@imarest.org and Tel: +44 (0)20 7382 2617/2702; Fax: +44 (0)20 7382 2667.
About the IMarEST
The Institute of Marine Engineering, Science and Technology (IMarEST) is the leading international membership body and learned society for all marine professionals. The IMarEST is the first Institute to bring together marine engineers, scientists and technologists into one international multi-disciplinary professional body. It is the largest marine organisation of its kind with a worldwide membership of 15, 000 based in over 100 countries.
Working with the global marine community, the IMarEST promotes the scientific development of marine engineering, science and technology, providing opportunities for the exchange of ideas and practices and upholding the status, standards and expertise of marine professionals worldwide.
The IMarEST is a respected authority in every maritime country. It is a Non-Governmental Organisation with consultative status at the International Maritime Organization (IMO), observer status at the International Oceanographic Commission, and it has special consultative status with the Economic and Social Council of the United Nations (ECOSOC), which facilitates its access to other international intergovernmental meetings where its specialized marine expertise is of particular use, e.g., the United Nations meetings on Areas Beyond National Jurisdiction, the Intergovernmental Panel for Climate Change (IPCC) and the work of the International Seabed Authority on marine mining. It is a nominated and licensed body of the Engineering Council (UK), a member of the Science Council and has significant links with many other maritime organisations worldwide.
IMarEST also runs a series of industry leading events and conferences as well as publishing internationally recognised titles: Marine Engineers Review (MER); Shipping World and Shipbuilder; Maritime IT and Electronics; Marine Scientist; and Offshore Technology.