With active involvement in the conference programme; a raft of associated events and on-stand activities; and a key role in 'Careers Day' the Institute of Marine Engineering, Science and Technology (IMarEST) is taking its most active position ever in Oceanology International (OI 2014) – the world's largest exhibition for marine science and technology taking place Tuesday 11 – Thursday 13 March 2014 at London's ExCeL.
 
"We are proud to be a supporting organisation of this influential event, " says IMarEST's Chief Executive, David Loosley. "I am delighted to see such strong involvement by our science and technology experts, Special Interest Groups, and key individuals. We are also supporting Catch the Next Wave, the associated one-day conference at the Royal Academy of Engineering on 10 March in advance of the opening of OI 2014 the next day.
"The conference will be taking a longer-term view of some of the capabilities that will shape our future ability to explore, understand, use and protect our oceans.  The objective is to stimulate creative thinking in areas such as materials science, sensor technology and complex systems and for delegates to leave the conference buzzing with new ideas that will lead to new research and business opportunities, it is certainly going to be a highly stimulating day."
IMarEST in the OI 2014 conference programme
IMarEST's Senior Technical Manager, Dr Bev MacKenzie will be speaking on behalf of the Institute's Operation Oceanography Special Interest Group (OOSIG) in the Operational Oceanography Conference on Tuesday 11 May in a panel discussion on 'Why is the marine space so important to operate in and how can the different sectors participate in and advance ocean observing?'.  IMarEST'S OOSIG is the leading force behind the Institute's biannual 'Journal of Operational Oceanography' – the latest issue will be available on their stand (B700).
Dr MacKenzie will also be chairing and speaking in the newly introduced Ballast Water panel discussion on Thursday 13 March, along with members of the Institute's Ballast Water Expert Group.
She explains: "The OI 2014 ballast water panel discussion is designed to look at opportunities for companies and research organisations to create new business opportunities, and tap into potential research funding, in regard to the science and technology that will be required to enforce the Ballast Water Convention.
"The opportunities under the conference spotlight at OI will primarily involve areas such as monitoring and sampling. We will be asking, and discussing, whether some existing monitoring technologies can be used and how research can effective. For example, could remote sensing look at plankton from space in order to detect harmful algal blooms; and could this be a method for determining whether a vessel has come through a high risk area?
"The results of the discussion at OI will, no doubt, be further discussed at the wide-ranging and highly topical 3rd IMarEST Ballast Water Technology Conference being held 27-28 March in central London just prior to MEPC 66 at IMO – www.imarest.org/BWT."
IMarEST's Senior Technical Advisor, Dr Philoméne Verlann will speak on 'Responsible Deep Sea Mining: The International Marine Minerals Society's Marine Mining Code' in another newly introduced panel discussion on Subsea Mining taking place on the afternoon of11 March. Again, this is designed to look at the new and exciting applications being created for ocean technologies.
Associated events – from fluid mud to metocean
IMarEST is involved with two events in the OI 2014 'Associated Events' programme. 'Fluid Mud in Ports and Navigation: Management Today and in the Future'; and 'Meet the Metocean Expert'.
HR Wallingford in association with the IMarEST and supported by PIANC and CEDA will be hosting the Fluid Mud workshop on Tuesday 11 March. A wide range of themes will be presented during the afternoon, with expert speakers attending the event presenting on topics such as the measurement methods and instrumentation, fluid mud rheology, modelling of fluid mud and experience of fluid mud in an operational port environment.
A poster session, open to all at OI 2014, will run during the morning, and, as sponsor, IMarEST will make awards for the best posters in two categories – final year undergraduate and masters' projects; and professionals with less than five years' experience and doctoral students.  http://bit.ly/1bfLTzx
For offshore industries, such as oil and gas and renewables, meteorological and oceanographic (metocean) conditions have a major impact on the design of facilities and their subsequent operations. Therefore knowledge of wind, wave, current, water level and weather conditions at site-specific locations is essential to contribute to optimum design and efficient operations. Sound use of metocean data and information can assist with improved safety and reduced costs.
On Thursday 13 March from 10.00 until 11.30 all OI 2014 participants, particularly project managers and engineers involved in offshore operations or design, are invited to 'Meet the Metocean Expert' and ask questions at every level about the value of understanding the importance of metocean data, analyses, information and procedures from new entrants to the offshore energy industry, and to those with many years' experience. Ian Leggett, IMarEST Metocean Awareness Global Course Leader, will be in Room 9 in South Galleries to field the questions.
IMarEST/SUT Metocean Awareness courses will be held this year in Perth, Western Australia this month, and in August; Aberdeen, Scotland  UK in June; Singapore in July, London, UK and Kuala Lumpur, Malaysia in September, and Houston, USA in October. Those attending the free OI 2014 drop in session will be entitled to discount off one of the forthcoming 3-day Metocean Awareness courses.www.imarest.org/metocean
And on the stand
Networking is key in business, and on Wednesday 12 March IMarEST from midday will host a 'Women in Marine STEM Networking Reception' on stand B700 to which all are welcome in order to make valuable contacts and to hear about the networking and career development opportunities that membership of IMarEST promotes and delivers.
Visitors can also pick-up a free trial subscription for one of the IMarEST's leading publications including the Marine Scientist, Offshore Technology, Maritime IT and Electonics, Marine Engineers Review and Shipping World and Shipbuilder.
OI 2014 Careers Day
Lego has been in the news recently, not least of all because of David Beckham's seeming addiction to it – students attending OI 2014's traditional Careers Day on Thursday 13 March, will have an opportunity to take part in a challenge which involves Lego. All will be revealed via twitter in the lead up to the show (@IMarEST).  The IMarEST is also organising a Careers Workshop.
This will provide an introduction to basic jobs market statistics, what employers look for e.g. transferable skills, finding a job / organisation that suits, where to find jobs (advertised and unadvertised), networking via LinkedIn, ResearchGate, Twitter etc, how to analyse a job advert, content of academic & non-academic CVs, how to tailor content to requirements in the job advert, completing an application form, when to use a cover letter and what to say and tips for success at interview. The session will be a mix of presentations and practical exercises and is designed to be interactive with a marine spin. Those attending will receive a take away guide highlighting the key messages. The session will run from 13:00 until 15:30 and lunch will be provided. Spaces are limited so students are strongly encouraged to register in advance for the workshop by emailing technical@imarest.org .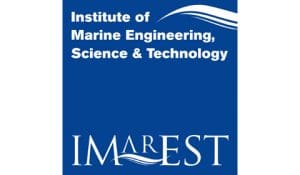 About the IMarEST
The Institute of Marine Engineering, Science and Technology (IMarEST) is the leading international membership body and learned society for all marine professionals. The IMarEST is the first Institute to bring together marine engineers, scientists and technologists into one international multi-disciplinary professional body. It is the largest marine organisation of its kind with a worldwide membership of 15, 000 based in over 100 countries.
Working with the global marine community, the IMarEST promotes the scientific development of marine engineering, science and technology, providing opportunities for the exchange of ideas and practices and upholding the status, standards and expertise of marine professionals worldwide.
The IMarEST is a respected authority in every maritime country. It is a Non-Governmental Organisation with consultative status at the International Maritime Organization (IMO), observer status at the International Oceanographic Commission, and it has special consultative status with the Economic and Social Council of the United Nations (ECOSOC), which facilitates its access to other international intergovernmental meetings where its specialized marine expertise is of particular use, e.g., the United Nations meetings on Areas Beyond National Jurisdiction, the Intergovernmental Panel for Climate Change (IPCC) and the work of the International Seabed Authority on marine mining. It is a nominated and licensed body of the Engineering Council (UK), a member of the Science Council and has significant links with many other maritime organisations worldwide.
IMarEST also runs a series of industry leading events and conferences as well as publishing internationally recognised titles: Marine Engineers Review (MER); Shipping World and Shipbuilder; Maritime IT and Electronics; Marine Scientist; and Offshore Technology