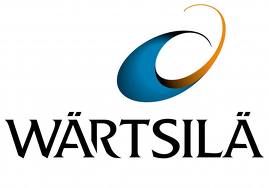 Wärtsilä Corporation, 17 February 2014 at 6 am EET – 
The technical design and installation of a new fixed pitch propeller (FPP) undertaken by Wärtsilä for the floating production storage and offloading vessel (FPSO) Ngujima-Yin has been successfully finalised. The FPSO is operated by Woodside Energy Ltd, an independent Australian oil and gas company. The vessel operates in the Vincent offshore oil field in north-western Australia. 
The most important benefit of the new propeller is that it will increase the speed of the vessel. The project was executed efficiently and on a fast-track by Wärtsilä.
The 332 metre Ngujima-Yin FPSO was previously converted from a double hulled tanker for operation as an FPSO in the Vincent field. Typically, such conversions, which include structural alterations and the installation of new production equipment, also alter the specific parameters and operational characteristics of a vessel. For this reason, the propeller design needs to be optimised specifically for each vessel.
The design work carried out by Wärtsilä involved a pre-study of the existing propeller characteristics, 3D CAD modelling of the ship's hull, a computational fluid dynamics analysis of the hull, and the design and manufacture of a 10, 000 mm diameter FPP weighing approximately 66 tons. The new solution was successfully installed in a Singapore shipyard.
"This is a prime example of Wärtsilä working closely with its customer to produce a solution that meets the operational needs of a specialised vessel. It was a challenging project that involved a technical design and a short delivery time, especially considering the size and weight of the propeller, " says John Sydney, Managing Director, Wärtsilä Australia.
Wärtsilä Services in brief
Wärtsilä is a global supplier of a full range of products, solutions and services for the marine industry. This capability is backed by the industry's most complete network of service and repair facilities with operations in more than 160 locations in nearly 70 countries. The company's Services & Support Business has the broadest offering in the industry. It ranges from basic support, installation and commissioning, performance optimization, upgrades, conversions and environmental solutions to service projects and agreements focusing on overall equipment performance and asset management.
Read more about:
Wärtsilä Services
Wärtsilä Propulsion Services
Wärtsilä Propulsion Services and propulsion improvement.
Wärtsilä in brief
Wärtsilä is a global leader in complete lifecycle power solutions for the marine and energy markets. By emphasising technological innovation and total efficiency, Wärtsilä maximises the environmental and economic performance of the vessels and power plants of its customers.
In 2013, Wärtsilä's net sales totalled EUR 4.7 billion with approximately 18, 700 employees. The company has operations in more than 200 locations in nearly 70 countries around the world. Wärtsilä is listed on the NASDAQ OMX Helsinki, Finland.
www.wartsila.com