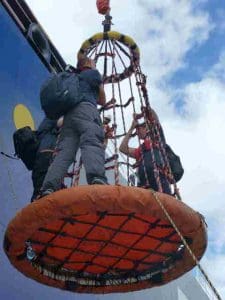 As the Pilot for ISO PAS 28000 and 28007 comes to close, it is of note that the number of private maritime security providers achieving this particular certification continues to grow. Private Security has suffered for too long from wide misunderstanding of its products and services and the Shipping Industry has been right to hold the Maritime Security element to task in promoting and upholding the same high standards it also has to maintain. Through third party assessment and certification via the International Organisation for Standards (ISO), certain Private Security Company management systems have been thoroughly and competently scrutinised; in the business of managing global risks, this is not to be underestimated.
The management of risk is a complex business, touching upon both private affairs and commercial interests, where threats often appear opaque, but still present increasing concern. In the unregulated international private security sector, there are obvious benefits to third party scrutiny, where formal, internationally recognised accredited certification identifies and recognises the competence of an organisation to deliver specific security services for its clients. In the Shipping Industry, the supply of the armed deterrent has been challenging, where the actual product and service supplied at the point of delivery almost always occurs out of sight of any check or control. And yet, herein lies the greatest risk, where the quality of that service can in fact differ so greatly, potentially adding to greater liability and increased risk to the client, often without them realising it.
Evaluation of that product and service from the moment it is requested at a private security company's head office, through to its delivery on a client vessel thousands of miles away is vital to reduce risks to clients, and for the credibility of that risk management service. Quality Assurance Certification Bodies, like MSS Global, are well positioned to assess these processes throughout. They are unique, with wide experience in both the Maritime and Land private security environments, and accredited by the UK Accreditation Service (UKAS) as a Certifying Body (CB) to competently assess and certify the quality management systems of private security companies operating in both environments.
In effect accreditation is about 'trust', where private maritime security's clients should expect to see third party assurance from a competent body as a minimum requirement. The evaluation process should reinforce the trust placed upon its clients through delivering a robust and testing assessment between what the PSC's say and what they actually do. In challenging environments, such as the Shipping Industry, confidence in suppliers is essential, where transparency and accountability reinforced by third party accredited certification through ISO and the International Accreditation Forum (IAF) is vital for safety, and ultimately good business. Evaluation, assessment and certification of how private maritime security conducts its business across the maritime environment reduces risk, and offers a clear commercial advantage.  It represents opportunity for the private security industry and clear choice for Ship-owners.
Tony Chattin is the Managing Director of MSS Global.
About – MSS Global is a specialist UKAS Accredited Certification Body providing assurance of private security companies, including those operating in high-risk markets. MSS Global offer an assurance service to help clients demonstrate a secure business-operating environment in challenging emergent markets. MSS Global represents over 90 years of experience working globally across the full breadth of the security arena with local governance and broader partners to deliver credible, impartial assurance of security services in emergent environments across the maritime and land domains against internationally recognised standards. The company was founded by Tony Chattin and Tony Phipps in 2012 and is based in Devon, UK.
http://mssglobalservices.com | @MSSGlobal | Media Enquiries: info@pgc-global.org