Lloyd's Register (LR) is honoured to be the classification society of choice for Mercy Ships latest endeavour, a new 36, 600 GRT hospital ship scheduled for completion in 2017.
"LR Marine's global team – spanning the Americas, Europe and Asia, is very pleased to support Mercy Ships and their partners in the design, build and through life operation of the ATLANTIC MERCY, enabling this unique organization to continue their invaluable mission and expand their reach, " stated John Hicks, VP Global Passenger Ships and Americas Business Development, Lloyd's Register.
The hospital ship will be designed by the Finnish firm Deltamarin and the vessel will be built at CSIC group's Tianjin Xingang Shipyard in China. Stena RoRo will manage the actual project construction under the leadership of Per Westling, Managing Director.
The vessel will be certified as a passenger ship for long international voyages and will be registered under the flag of Malta with Lloyd's Register classification. The main dimensions are 174 metres in overall length and 28.6 metres in breadth. The design service speed will be 12.0 knots. The vessel will have two hospital decks and can carry 500 persons on board when sailing; when in port, the capacity will be 950 persons. There will be a total of 641 beds in the 277 cabins. The vessel will even house a school for children of the staff.
Upon completion, Atlantic Mercy will be the world's largest civilian hospital ship and will be assigned a class notation of + 100A1, Passenger Ship, *IWS, PC AC2, ShipRight (SDA, CM, ACS(B), SCM), ECO (IHM), + LMS, PSMRL, UMS, NAV1, Descriptive Note: Hospital Ship.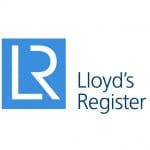 About Lloyd's Register
Lloyd's Register (LR) is a global engineering, technical and business services organisation wholly owned by the Lloyd's Register Foundation, a UK charity dedicated to research and education in science and engineering. Founded in 1760 as a marine classification society, LR now operates across many industry sectors, with over 9, 000 employees in 78 countries.
LR has a long-standing reputation for integrity, impartiality and technical excellence. Our compliance, risk and technical consultancy services give clients confidence that their assets and businesses are safe, sustainable and dependable. Through our global technology centres and research network, LR is at the forefront of understanding the application of new science and technology to future-proof our clients' businesses.
About Mercy Ships
Mercy Ships uses hospital ships to deliver free, world-class healthcare services, capacity building and sustainable development to those without access in the developing world. Founded in 1978 by Don and Deyon Stephens, Mercy Ships has worked in more than 70 countries providing services valued at more than $1 billion, impacting more than 2.42 million direct beneficiaries. Each year Mercy Ships engages more than 1, 600 volunteers from more than 45 nations. Professionals including surgeons, dentists, nurses, healthcare trainers, teachers, cooks, seamen, engineers, and agriculturalists donate their time and skills to the effort. Mercy Ships seeks to transform individuals and serve nations one at a time. The charity has offices in 16 nations. www.mercyships.org
Lloyd's Register and variants of it are trading names of Lloyd's Register Group Limited, its subsidiaries and affiliates.Lloyd's Register Group Services Limited (Reg. no. 6193893) is a limited company registered in England and Wales. Registered office: 71 Fenchurch Street, London, EC3M 4BS, UK. A member of the Lloyd's Register group.