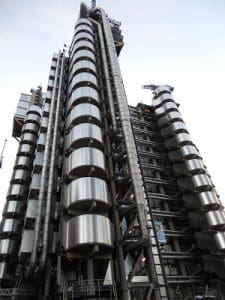 Wednesday  12 March 2014 – We are delighted to announce that Lloyd's was crowned 9th place at the Top Employers Institute awards last night. (source: Lloyd's of London)
The Top Employers certification is only awarded to organisations that achieve the highest standards of excellence in employee conditions, and this year saw Lloyd's move nine places to rank in an impressive 9th place, from 18th in 2013.
This certification has been awarded to Lloyd's for the second consecutive year following the corporation's extensive research into HR policies and practices conducted by the CRF Institute.
Since the awards in 2012, Lloyd's has introduced improvements and new initiatives in its training and development, as well as diversity space. The certification recognises excellence in Lloyd's offering to its employees, as well as year on year improvements and commitment to be an employer of choice. A total of 78 companies were certified in this year's awards.
This year's position amongst the top ten Top Employers in Britain is a testimony to Lloyd's scoring strongly in all key areas of the employer study, which include; employee benefits, training and development, culture and career management
Lloyd's will feature alongside the other certified companies in a Top Employers Institute supplement to The Guardian newspaper on 15 March.