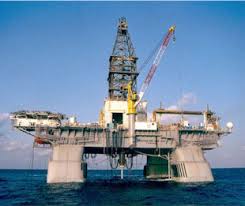 7  May 2014 – A raft of environmental regulation around the world, the increasing cost of remediation and high-profile environmental accidents: these are some of the reasons why risk managers regularly cite environmental liability as one of the emerging risks keeping them awake at night. (source: Lloyd's of London)
Increased public awareness surrounding environmental issues means companies are more likely to be taken to task for environmental damage or pollution today than in the past. The Deepwater Horizon disaster cost BP over $40bn, but it is the reputational fallout that has had a lasting impact.
The way in which BP chief executive Tony Hayward was considered by politicians and media commentators to downplay the Gulf of Mexico oil spill tarnished the oil company's brand. In 2010 it launched a $90m PR campaign promoting its efforts to clean up the Gulf.
"We've seen in the media that any sort of environmental incident these days tends to be pretty high-profile in the news, especially after the BP incident, " says Robert Wade, senior underwriter for environmental risk for ACE European Group and ACE Underwriting Agencies. "That set things off and from that time we have seen many more environmental enquiries come in."
ACE recently added crisis management services to its environmental insurance solutions [which other insurers also offer] for clients in Europe, a product more typically associated with product liability and kidnap & ransom. The insurer, which has a Lloyd's syndicate, has partnered with crisis management firm red24assist to provide specialist response services when an incident occurs.
"It's not necessarily targeted at the larger firms, which would typically have in-house people to deal with these types of incidents, " says Wade. "It's the smaller and medium-sized companies that wouldn't necessarily be able to deal with the crisis management piece, hence why we brought in the cover.
"One of the most important things with any environmental incident is dealing with it as quickly as possible, otherwise the costs can start to mount, " he continues.
Polluter pays
Regulators also appear to be stepping up their enforcement of environmental laws. Wade remembers a recent Environmental Agency presentation in which the deputy chief prosecutor of the UK environment watchdog said it would be adding "another zero" to fines for environmental damage in 2014.
In Europe, the Environmental Liability Directive has been adopted by member states. While still in its relative infancy and to some extent untested, the regulation puts the onus on companies to return the environment to its original state.
A company would today be expected to pay between ten to 40 times more for remediation under the ELD than it would have done before the regulation came in. With environmental damage no longer limited to pollution, this has also increased companies' exposure.
"We don't see that many small claims – they tend to be a few hundred thousand pounds or upwards, " says Wade. "If an SME had a half a million pound loss that is uninsured it could cause them to go out of business."
Demand for environmental impairment liability (EIL) insurance has grown steadily in recent years but it remains a low likelihood, high significance cover. Environmental incidents are unlikely to occur thanks to proper risk management and health & safety procedures, but when they do, they are expensive to put right.
Beyond the heavy industries such as waste management companies and oil companies, take-up of EIL cover is growing in other areas, such as commercial landlords, land developers, manufacturers and companies in the utilities sector.
"Within the Lloyd's market this is a growing area and in the last 18 months our book has grown, " says Wade. "The Lloyd's market is something of an untapped market for environmental insurance however, with only one purely environmental broker within Lloyd's, compared to several in the company market."
"The results of recent studies we have conducted have indicated that most companies see this as one of their biggest emerging risks, but I'm not convinced the broker community is catching up with that and letting them know cover is available to meet their needs, " he adds.
Step in the right direction
By taking out specialist environmental cover, companies are taking proactive steps to demonstrate they are taking their environmental responsibilities seriously and maintaining a good reputation in the process, thinks Nicholas Pearson, an environmental underwriter at Beazley.
There is often close scrutiny of heavy industries and energy companies operating in close proximity to residential communities. While fracking is tolerated in parts of the US where it has been going on for several decades, this form of shale gas extraction has recently met opposition in the UK.
"If you're proactive you have your pollution liability coverage in place and you tell people that, " says Pearson. "For practices such as fracking, proactively getting insurance solutions in place is often a cooling factor to people's objections, " he adds.
Beazley also offers reputation management reimbursement to help clients manage their reputational risk after a loss.
"We see this as a differentiator because it is standard in the policy form and it is something that is attractive for people, " says Pearson. "We want our insureds to have longevity so we see [reputation management reimbursement] as an important aspect of that partnership."