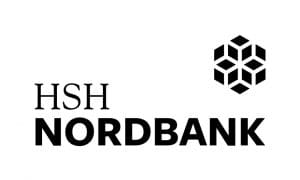 Supervisory Board to be reduced to 16 members from the current 20
HAMBURG/KIEL The Nominating Committee of HSH Nordbank has proposed the shareholder representatives for the Supervisory Board to be newly constituted to the Bank's annual general meeting. Apart from Dr. Thomas Mirow as Chairman of the Supervisory Board, Messrs. Stefan Jütte, Dr. Rainer Klemmt-Nissen, Thomas Losse-Müller and Dr. David Morgan are to be pro-posed to the annual general meeting for re-election.
The following persons are to be nominated as new members of the Supervisory Board:
Dr. Jürgen Allerkamp (57), Vice Chairman Gagfah S.A., Luxembourg; until 2012 Chairman of the Management Board of Deutsche Hypothekenbank AG. Prior to that he was a member of the Management Board of Norddeutsche Landesbank from 1997 to 2010.
Silke Grimm (45), member of the Management Board of Euler Hermes Deutschland AG since 2011. Prior to that she headed the "Corporate Management & Risk Controlling" division for the same company.
Elke Weber-Braun (65), since 2000 a self-employed auditor and before that an interna-tional partner of the auditor and tax consultant Arthur Andersen.
The new Supervisory Board to be formed will consist of shareholder and employee representa-tives in a ratio of 50/50 and in future will comprise 16 members, four fewer than previously. In this way HSH Nordbank is implementing the EU state aid decision from 2011 to bring the number of Supervisory Board members into line with the future size of the Bank. For this reason among others, Messrs. Hans-Werner Blöcker, Oke Heuer, Lutz Koopmann, Dr. Joachim Lemppenau and Bernd Wrede are no longer standing as candidates for the Supervi-sory Board. Both the annual general meeting of HSH Nordbank and the constituent meeting of the Supervisory Board are to be held on 23 May 2014.