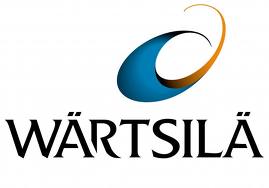 Global leader in complete lifecycle power solutions selects cloud-based mobile workforce solution to increase visibility and productivity of its field services workforce
London, UK May 8, 2014 – ClickSoftware Technologies Ltd.(NasdaqGS: CKSW), today announced that Wärtsilä, a global leader in complete lifecycle power solutions for the marine and energy markets, chose ClickSoftware's flexible scheduling solution ClickWorkforce, available via the Salesforce AppExchange, the world's leading business apps marketplace. The international implementation will provide global transparency across the whole field services business, increasing visibility, and providing easier management and planning of its resources.
Comments on the News
"As the pace of business accelerates, more businesses are moving to the cloud to gain agility and meet fluctuating demand. ClickSoftware is proud to work with Wärtsilä to help them to manage an increasingly global and disparate business, " said Dr. Moshe BenBassat, founder and CEO of ClickSoftware. "The depth and breadth of ClickWorkforce functionality means ClickSoftware provides a solution that grows with demand and scope of business to address the need of global enterprises."
"For the Planning Board, cloud-based capabilities allow us to know where our staff and assets are at any one time, and then orchestrate them effectively, " said Guido Barbazza, field services director at Wärtsilä. "This will help us guarantee the best assignment of skilled resources to jobs, enabling us to reduce administration work, improve processes and bolster time management benefits. We foresee that this will have a positive impact on our customer's experience, bottom line, and boost job satisfaction among our employees."
Wärtsilä, which supports its customers throughout the lifecycle of their marine installations, power generation solutions and oil & gas systems, will deploy ClickWorkforce across all 70 countries that it operates in to manage and synchronise field services skills and resources availability.
An essential element of Wärtsilä's global field services integrated solutions, which include systems for professional skills management and workshops activities, is the resource scheduling. By implementing intelligent field services management software, the company will have access to real-time global field services skill availability, allowing for more optimised scheduling, improved asset resourcing and better capacity management. The new system will increase the capability to draw in wider resources onto different projects from around the world.
Connect in a Whole New Way with Social, Mobile and Connected Cloud Technologies
With ClickWorkforce, each Wärtsilä field services unit will gain a clearer view of all ongoing activities and projects, enabling better sharing of resources including field engineers and specialised equipment.
ClickWorkforce enables organisations to chat live and in context with their mobile workforce, and respond immediately to real-time activities in the field, all within the Salesforce1 Platform.
In one click, organisations have the ability to:
• Access a single view of the entire field services operation
• Give customers (internal and external) field services in real-time
• Chat with engineers and sales reps and managers to find the best solutions
• Schedule engineers instantly based on location, skill and cost
• Offer narrow, reliable appointment windows
Built on the 1 Customer Platform, the new social, mobile and cloud customer platform built to transform sales, service and marketing apps, ClickWorkforce is currently available on the AppExchange at www.appexchange.com.
About the 1 Platform and the Salesforce AppExchange
The Salesforce1 Customer Platform is the new social, mobile and cloud customer platform for building next generation apps. It powers Salesforce CRM, more than 3 million custom apps built by customers and more than 2, 000 apps developed by partners in its ecosystem. Apps built on the Salesforce1 Platform can be easily distributed and marketed through the Salesforce AppExchange.
Salesforce, Salesforce1, AppExchange and others are trademarks of salesforce.com, inc.
About Wärtsilä
Wärtsilä is a global leader in complete lifecycle power solutions for the marine and energy markets. By emphasizing technological innovation and total efficiency, Wärtsilä maximizes the environmental and economic performance of the vessels and power plants of its customers.
In 2013, Wärtsilä's net sales totaled EUR 4.7 billion with approximately 18, 700 employees. The company has operations in more than 200 locations in nearly 70 countries around the world. Wärtsilä is listed on the NASDAQ OMX Helsinki, Finland.
www.wartsila.com Wärtsilä Newsroom
About ClickSoftware
ClickSoftware (NasdaqGS: CKSW) is the leading provider of automated mobile workforce management and service optimisation solutions for the enterprise, both for mobile and in-house resources. As pioneers of the "Service chain optimisation" concept, our solutions provide organisations with end-to-end visibility and control of the entire service management chain by optimising forecasting, planning, shift and task scheduling, mobility and real-time management of resource and customer communication.
Available via the cloud or on-premise, our products incorporate best business practices and advanced decision-making algorithms to manage service operations more efficiently, in a scalable, integrated manner. Our solutions have become the backbone for many leading organisations worldwide by addressing the fundamental question of job fulfilment: Who does What, for Whom, With what, Where and When.
ClickSoftware is the premier choice for delivering superb business performance to service sector organisations of all sizes. The company is headquartered in the United States and Israel, with offices across Europe, and Asia Pacific. For more information, please visit www.clicksoftware.com. Follow us on Twitter.
"Jo"