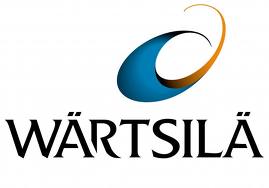 Wärtsilä inert gas units with groundbreaking titanium construction selected for world's largest ever spar platform
Wärtsilä Corporation, 16 May 2014 at 10.30 am EET – A new spar platform being built for Statoil's Aasta Hansteen field off the coast of Norway will featureWärtsilä's Inert Gas and Nitrogen Generator systems. The contract has been issued in the first quarter 2014 by Hyundai Heavy Industries (HHI) of South Korea, the yard building the platform. The Wärtsilä Inert Gas Generator will utilise titanium in its construction, the first time ever that this material has been used in such a system. Titanium was preferred due to its superior corrosion resistance in relation to sea water.
Wärtsilä's extensive experience and technical expertise in gas handling systems were critical factors in the award of this contract. The use of unconventional materials, such as the titanium used in the construction of the Wärtsilä Inert Gas Generator, as well as noise reduction measures were also necessary. The Wärtsilä Inert Gas Generator is designed to produce mainly CO2 so as to ensure a safe atmosphere in cargo tanks and pipelines to minimise the risk of explosion. Wärtsilä's Nitrogen Generator package will generate, or create, pure nitrogen gas. This is used for a range of purposes, such as the flushing of pipelines and sealing gas in compressors.
"This is an important and prestigious contract award for Wärtsilä. The project is extremely complex, and it required a solution that was truly state-of-the-art, as exemplified by the use of titanium for the first time anywhere. Our strong expertise and advanced technology not only made this solution possible, but also provide the essential reliability and efficiency demanded.  Furthermore, our speedy response and quick clarification of the commercial issues added significant value to the planning of the project, " says Juha Kytölä, Vice President Environmental Solutions, Wärtsilä Ship Power.
With a hull length of 198 metres, the Aasta Hansteen spar will be the largest ever built and the first to be installed on the Norwegian continental shelf. A spar is a type of floating oil platform to support drilling, production and storage operations typically used in very deep waters, and it consists of a large vertical cylinder bearing topsides with equipment. Spar production platforms have been developed as an alternative to conventional platforms.
The Aasta Hansteen spar platform will consist of a large diameter, single vertical cylinder supporting a conventional deck with the processing facility, accommodation quarters, and other facilities. The installation will be fixed to the seabed. The development concept will include two subsea templates with four wells on each, and one satellite template with a single well. The platform will house a storage unit for condensate, and a gas processing facility with a capacity of 812 MMcf/d. Gas will be exported through a 483 kilometre pipeline from the field to an onshore processing unit.
Wärtsilä systems for offshore applications
Wärtsilä offers solutions, products and services for every phase of oil and gas exploration, production, transportation, storage and refining – both onshore and offshore. The company is involved in bringing more than five million barrels of oil to the market every day, which is more than 6 per cent of the total world production.
Link to:  wartsila-sp-b-wartsila-offshore
Wärtsilä in brief:
Wärtsilä is a global leader in complete lifecycle power solutions for the marine and energy markets. By emphasising technological innovation and total efficiency, Wärtsilä maximises the environmental and economic performance of the vessels and power plants of its customers.
In 2013, Wärtsilä's net sales totalled EUR 4.7 billion with approximately 18, 700 employees. The company has operations in nearly 200 locations in 70 countries around the world. Wärtsilä is listed on the NASDAQ OMX Helsinki, Finland.
www.wartsila.com