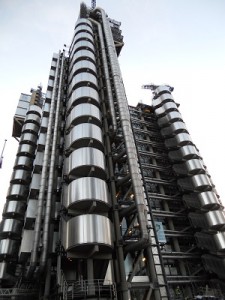 Tuesday 20 May 2014 – Lloyd's will have surplus lines eligibility in all 50 US states when legislation passed in Kentucky comes into effect in July. The move paves the way for Kentucky policyholders to access the Lloyd's market for surplus lines products. It also means Lloyd's underwriters will be able to place multi-state surplus lines risks in every US state going forward. We talk to Patrick Talley, US Central Regional Director from Lloyd's America to find out more. (source: Lloyd's of London)
What does the change in Kentucky law accomplish, and what does it mean for Lloyd's?
The best way to illustrate this is to start with a little background. The vast majority of all US premium is written in the licensed (admitted) market. However, there are certain types of risks that the admitted market is either unwilling or unable to accommodate. These are typically placed, or "exported", to the non-admitted market, more commonly called the surplus lines market.
Lloyd's writes on a surplus lines basis in 49 states. Kentucky is the only state where Lloyd's writes solely on an admitted basis, and it has been that way since Lloyd's first obtained a license in 1937. When the new law takes effect in July, the Lloyd's market will be eligible to place Kentucky risks on a surplus lines basis, in addition to its traditional admitted business. We refer to this as having "dual status", and it is not unique to Kentucky. Lloyd's also has dual status in Illinois and the US Virgin Islands.
What else can you tell us about the surplus lines market, and why is Lloyd's heavily focused in that segment?
The surplus lines industry is crucial because it provides an alternative market for the insurance of risks that the standard market won't write. This includes unique or highly complex risks that may have unusual underwriting characteristics. In some cases, the ability to purchase surplus lines coverage actually avoids an insured having to forego coverage entirely.
As a specialist market, Lloyd's is a natural fit for surplus lines. It allows for maximum flexibility and fosters the development of innovative and specialised risk management solutions. The passage of the new law will enable Lloyd's to offer its specialised products in all 50 states.
What additional benefits do you see this providing for Lloyd's?
First, Lloyd's new surplus lines eligibility in Kentucky will simplify the placement of multi-state risks, which are a significant portion of Lloyd's US business. The licensed-only status complicates placing multi-state risks with Kentucky exposures, as the laws governing licensed business differ significantly from those governing surplus lines.
Second, we believe this change will increase interest in obtaining Lloyd's coverage on both a surplus lines and admitted basis in Kentucky. Indeed, some Lloyd's underwriters may have been hesitant to write Kentucky admitted business, since the requirements differ from the other states where they write, mostly on a surplus lines basis.
Were there any other determining factors in deciding to pursue the change in Kentucky law?
Lloyd's long term international strategy, Vision 2025, contemplates global expansion of trading rights, and the granting of surplus lines eligibility status in Kentucky plays a role in furthering that overall vision. We are very pleased with the result, and will continue to focus on ways we might further the Lloyd's market's interests in the US.
How can the market find out more about Lloyd's surplus lines eligibility in Kentucky?
Lloyd's will shortly be issuing a market bulletin providing detailed guidance to all Lloyd's market stakeholders who may be dealing with the placement and underwriting of surplus lines business from Kentucky.