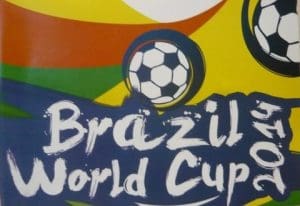 Thursday 03 July 2014 –  Control Risks is a global risk consultancy that specialises in helping organisations manage political, integrity and security risks. We spoke to Hans Juergen Stephan, managing director of Control Risks Deutschland GmbH about why effective security at a big event like the World Cup is a crowd pleaser. (source: Lloyd's of London)
What are the main security risks around a major sporting event?
These are two main security issues. Security issues can obviously arise where the host country itself already has a high risk profile. All the existing, inherent security risks translate to the sport event. The other risk is to do with a big, wealthy sport event taking place in poor areas or poor countries, possibly triggering social conflict.
Not only are sports stars themselves at risk, from kidnapping for example, but so are their families and the visiting guests. The gap in wealth between visitors and the local community is a source of risk and it can also be magnified by inappropriate or insensitive behaviour by guests.
Is the sheer number of people contained in a small area always a risk in itself?
This is more often a hazard in national events and the key here is planning around existing infrastructure. The problems usually start with bad behaviour in the crowd. With big global events like the Olympics or football World Cup, crowd behaviour is less of a problem – so the security risk from the guests themselves is somewhat reduced. This is specifically because these events, like the World Cup, usually have new, purpose built infrastructure with appropriate security in place. The architects of these facilities often work with security design experts from the planning phase onwards to incorporate the management of possible risks for the visitors into the design.
But large numbers of people do have to be carefully and sensitively managed wherever the event takes place. Similar questions have to be addressed when events are held in European locations, even if the levels of crime are different. For example, Control Risks was heavily involved in the World Cup in Germany in 2006, where we had to plan how best to manage large numbers of people who were not familiar with their environment.
Is it sometimes difficult to devise an effective security strategy that doesn't ruin the atmosphere and the occasion for spectators?
The security arrangements shouldn't ruin the atmosphere of the event for guests – on the contrary it should enable a good atmosphere. Feeling secure is an important part of having a happy experience! Sure, people do get annoyed if, for example, they have to wait around for security checks. People just need to be given the right information.
Good security arrangements come from understanding the environment and having the right level of awareness of what is needed to help people feel comfortable about that environment. It is about planning, organisation and putting processes in place that are appropriate for guests – and for local people.
What do you consider are the critical security issues?
Mass panic is the critical security issue in, and immediately around, a stadium. So, it is important to make it possible for a lot of people to move easily in the right direction at the right moment.
In relation to the wider surrounding environment, significant social problems or a high level of crime could have a security impact on your event. So the key is to keep guests out of any problematic areas when in transit, for example.
Clearly transit can pose security challenges for the hosts and so big events frequently require considerable investment in infrastructure.
What do you think are the particular challenges for organisers at the World Cup in Brazil?
The level of crime in some parts of the host cities could be a challenge. Specifically, "express kidnapping" is a problem, around cash ATMs especially. But also more "normal" problems, such as road accidents can pose a significant risk for visitors, if they are not familiar with the region.
More broadly, I think there is the potential for serious social unrest in Brazil. It has occurred already and it could re-ignite during the World Cup.
An unrelated risk for individuals attending the World Cup in Brazil is the high temperatures. We have a joint venture with International SOS, the medical services company, and we are prepared to deal with people that are unable to cope with hot weather.
Why is event security important for businesses and sponsors?
For businesses and sponsors it is especially important to be seen in a positive light and not against a backdrop of crime or social unrest. But it is in everyone's interests to make an event like the World Cup a positive experience that brings people together. If the World Cup in Brazil is safe and secure it is a step forward for Brazil.
Hans Juergen Stephan was a speaker at Lloyd's Sport & Finance Class of Business event held in Frankfurt on 4 June. Click here for more details.