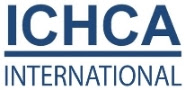 Jan Boermans of DP World and Bill Brassington from ETS Consulting will head up ICHCA International's expert technical panel on cargo handling safety and operational best practice.
London, 17.07.2014 – ICHCA International, the global cargo handling NGO, has announced Jan Boermans, Regional HSE Director Europe and Russia for DP World and Bill Brassington, Principal at ETS Consulting, as the new Chair and Deputy Chair, respectively, of the Association's ISP Technical Panel.
Mr Boermans has nearly 20 years' professional experience in safety management, including almost 10 years with DP World and a further 9 years before that as Regional S&E Manager for AMCOR PET Packaging. "Having been a member of ISP for many years, I'm delighted to be elected as Chair, " he said. "I look forward to supporting and advancing the work of ISP as a key reference point in the cargo handling industry."
Mr Brassington has also been involved in the container industry for almost 20 years, including 11 years with P&O Containers and GE SeaCo Services. He is now an independent safety and security consultant and was recently the lead author for the new IMO/ILO/UNECE Code of Practice for Packing Cargo Transport Units. He is also an active member of the ISO's Technical Committee 104 (freight containers) where he chairs the Sub-Committee on Special Containers.
"I am very happy to accept the position of Deputy Chair to assist Jan in running one of the most important panels involved in supply chain safety. ICHCA International's ISP is in an excellent position to advise parties involved in the supply chain and my role will be to bring an independent perspective to their work, " said Mr Brassington.
"I would like to congratulate Jan Boermans on being elected as Chairman of the ISP, " commented outgoing ISP Chair Richard Marks. "Being Chairman of the Panel has been a great honour for me and I am sure that Jan will carry on the ethical and knowledge sharing traditions of the Panel."
As a core body within ICHCA, ISP brings together over 70 seasoned practitioners, legislators, consultants and other interested parties to review and develop safety and good operational practice in cargo handling worldwide. The Panel meets twice a year to discuss key industry challenges, share information and agree initiatives and positions on a wide range of issues. As well as authoring publications, guidelines and position statements, ISP plays a crucial role in ICHCA's NGO liaison and lobbying work at the IMO, ILO and other regulatory bodies.
"The ICHCA Board congratulates Jan and Bill and looks forward to working with a dynamic and newly invigorated panel, " said David Bendall, Chairman of ICHCA International. "We are aware of ISP's challenging agenda and the importance of its work and would like to take this opportunity to thank all members of ISP for their continuing efforts."
The 72nd ISP meeting will be held in Liverpool, UK this November, hosted by Peel Ports.
"Jo"