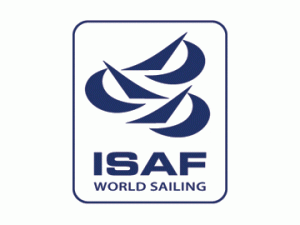 Wednesday 16 July 2014 – It was a day for the underdogs in many cases on the third day of competition at the 2014 ISAF Youth Sailing World Championship with improvements made and personal goals attained across the fleets.
Historically the ISAF Youth Worlds has seen French, Italian and British teams dominate proceedings but in a light westerly breeze, sailors from Slovenia, South Africa, Portugal and Argentina shone brightest in their fleets.
Frustrations were afoot early on in the Portuguese day with light winds present on-shore but after a slight postponement six of the eight fleets took to the water to complete their racing schedule. No racing was possible in the RS:X fleets.
2014 ISAF Youth Worlds – Day 3 Highlights
On water action from the third day of racing in Tavira, Portugal.
URL – http://youtu.be/QPkUPmoZJhM
Embed – <iframe width="560″ height="315″ src="//www.youtube.com/embed/QPkUPmoZJhM" frameborder="0″ allowfullscreen></iframe>
Athlete Participation Programme Thrives In Tavira's Sunshine
The ISAF Athlete Participation Programme (APP) continues to go from success to success with 22 sailors from 16 nations supported at the 2014 ISAF Youth Worlds.
URL – http://youtu.be/W2htF7WT5Sk
Embed – <iframe width="560″ height="315″ src="//www.youtube.com/embed/W2htF7WT5Sk" frameborder="0″ allowfullscreen></iframe>
"Jo"