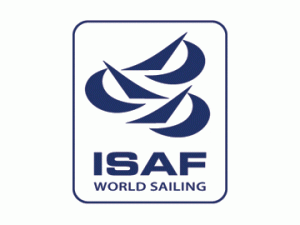 19 July 2014 – Racing at the 2014 ISAF Youth Sailing World Championship in Tavira, Portugal came to a thrilling conclusion as the medals across the eight events were decided.
A beautiful westerly breeze came through early in the afternoon allowing three RS:X Boys and Girls races, two 29er races with a single race in the remaining fleets.
Racing commenced at 12:00 local time in a breeze that slowly built to 10-13 knots as the day progressed.
SL16 Final Highlights
Wrap up highlights from the SL16 fleet. Louis Flament and Charles Dorange (FRA) came out on top in the 16-boat fleet.
URL – http://youtu.be/FuNjztd_s2s
Embed – <iframe width="640″ height="360″ src="//www.youtube.com/embed/FuNjztd_s2s" frameborder="0″ allowfullscreen></iframe>
420 Boys and Girls Final Highlights
Wrap up highlights from the 420 Boys and Girls fleet. Silvia Mas and Marta Davila (ESP) took the girls honours whilst Singapore's Yia Jia Loh and Jonathan Yeo claimed the boys title.
URL – http://youtu.be/Gh8QkA_Sav4
Embed – <iframe width="640″ height="360″ src="//www.youtube.com/embed/Gh8QkA_Sav4" frameborder="0″ allowfullscreen></iframe>
RS:X Boys and Girls Final Highlights
Wrap up highlights from the RS:X Boys and Girls fleets. Yael Paz (ISR) triumphed in the RS:X Boys fleet whilst Russia's Stefaniya Elfutina came out on top in the girls fleet.
URL – http://youtu.be/1bTtJ1o7S7U
Embed – <iframe width="640″ height="480″ src="//www.youtube.com/embed/1bTtJ1o7S7U" frameborder="0″ allowfullscreen></iframe>
29er Final Highlights
Wrap up highlights from the 29er fleet. Brice Yrieix and Loic Fischer Guillou (FRA) took a deserved title in the 29er following a winner take all final race against America's Quinn Wilson and Riley Gibbs
URL – http://youtu.be/WFR-McRsEC0
Embed – <iframe width="640″ height="480″ src="//www.youtube.com/embed/WFR-McRsEC0" frameborder="0″ allowfullscreen></iframe>
Laser Radial Boys and Girls Final Highlights
Wrap up highlights from the Laser Radial Boys and Girls fleets. Joel Rodriguez and Martina Reino made it a double Spanish victory in the Laser Radial fleets.
URL – http://youtu.be/jHmdmqvLpdI
Embed – <iframe width="640″ height="480″ src="//www.youtube.com/embed/jHmdmqvLpdI" frameborder="0″ allowfullscreen></iframe>
"Jo"