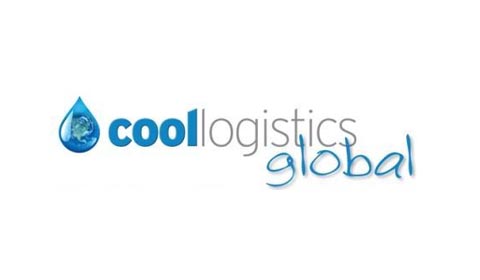 Friesland Campina, Compagnie Fruitiere, Total Produce and Seafoodexport to engage with major carriers and cold chain experts at 6th international perishable logistics and transport conference
London, 29.07.2014 – From fresh produce to protein, cargo owners involved in the fresh and frozen business are counting the costs of specialist transport, logistics and technology as they seek to maintain and grow margins at a time of continued economic uncertainty worldwide. And they are coming to the Cool Logistics Global conference,  30 Sep-2 Oct, Rotterdam, to explore and define what different perishable trades expect in 2015.
Latest major shippers confirmed to speak  include Walter Vermeer, Category Procurement Manager Logistics at Friesland Campina, one of the five largest dairy companies in the world,  Jean Vanmalle, Logistics Director with Compagnie Fruitiere,  Jelger de Vriend, Managing Director Retail and Jeppe Kold, Logistics Manager at Total Produce Direct and David Sussmann, President of Seafoodexport.
With annual revenues of €11.4 billion, FrieslandCampina supplies dairy-based beverages, infant nutrition, cheese, desserts and ingredients to consumers and professional customers in over 100 countries across Europe, Middle East, Asia and Africa. Since May of this year, Mr Vermeer has been responsible for the company's team of buyers globally for logistics services and transport, including liquid bulk transport, warehousing, distribution, pool services, inland barge, seafreight and airfreight.
Compagnie Fruitiere, which produces more than 500, 000 tonnes of fruit and vegetables in the Africa-Caribbean-Pacific zone including bananas, pineapples and cherry tomatoes, also owns specialist reefer carrier Africa Express Line and is involved in continually building end-to end perishable supply chains, including, trucking, terminal operations, shipping and cold storage.
Total Produce is one of the leading fresh produce providers worldwide, with operations in Europe, India and North America, involved in growing, sourcing, importing, packaging, distributing and marketing over 200 lines of fresh fruits, vegetables and flowers. The company distributes approximately 300 million cartons of fresh produce to the retail, wholesale, foodservice and processing sectors across Europe and North America annually.
Reinforcing the protein presence on the Cool Logistics conference platform this year, David Sussmann will demonstrate the importance of the seafood business to shipping. Seafood remains the third largest perishable commodity transported by sea.
However, together with other shippers, Mr Sussmann will join in the chorus of customers beginning to count the cost of third party services including shipping delays, increased transhipment, congestion in ports, problems involving the deployment of ageing equipment and the 'lingering lack' of cost transparency and visibility in the perishable supply chain.
One of the stickier issues to be covered this year by Jeppe Kold of Total Produce Direct is the power struggle between importers, exporters and shipping companies over the transition from CIF to FOB in the fresh produce import business. The two types of shipping contract, which determine who buys and pays for freight and insurance, can have a significant impact on cost and control of the logistics chain.
"Shadowing a trend set by retailers, importers seeking to further develop a multi-country logistics sourcing strategy will look for a greater control of their logistics costs in the future, " says Alex von Stempel, Joint Managing Director, Cool Logistics Resources. "Clearly, tight cost control is just as important for perishable shippers as for reefer carriers, and for importers as well as exporters. But can the needs of all sides be balanced? This will be a key focus of discussion at our 6th annual event."
Cool Logistics Global is convened this year under the headline theme "Tackling trade risks: Perishables, protectionism and profitability." Covering 3 days of business sessions, debates, a choice of field trips, plus two evening receptions, the event once again brings together shippers, carriers, 3PLs, ports and terminals, technology providers and other key stakeholders to network in advance of annual contract negotiations.
6th Cool Logistics Global,  30 September – 2 October 2014,  SS Rotterdam, Rotterdam,  Netherlands