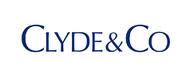 The Council of the European Union has published two new regulations amending the sanctions already in place in relation to Ukraine.
Regulation 810/2014 has added a further 15 individuals and 18 entities to the lists of persons subject to the restrictions under Regulation 269/2014.
Regulation 811/2014 has broadened the grounds on which persons may be designated under Regulation 269/2014.
The grounds for listing have been amended so as to allow for the designation of individuals or entities who actively provide material or financial support to, or are benefiting from, the Russian decision-makers responsible for the annexation of Crimea or the destabilisation of eastern Ukraine.
Further details of the designated persons listed are available at the following link:
https://www.gov.uk/government/publications/financial-sanctions-ukraine-sovereignty-and-territorial-integrity