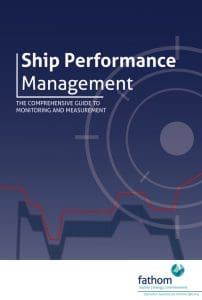 LONDON – July 30, 2014: Maritime efficiency specialists, Fathom, have launched a unique publication that provides maritime professionals with a comprehensive handbook to ship performance management.
The publication, within which the acquisition, management and utilisation of data takes centre stage, takes readers through a step-by-step approach to choosing the right tools for managing ship performance.
Uniquely, it also describes how to build up performance management infrastructure in a modular approach to suit the needs of a ship and its operations. An approach Fathom have named 'From Sensors to Systems'.
The Guide offers independent insight into the technology solutions available to the market, a feature typical of Fathom's growing publications range. This is presented through the critical analysis of over 50 technology solutions that can support ship performance management. The extensive offering in the Guide spans across measuring instruments, such as fuel flow meters and torque meters, to holistic software solutions, detailing their unique selling points, potential fuel savings, associated costs, installation considerations and maturity.
Catherine Austin, Director, Fathom explained "In an increasingly competitive industry the pressure to monitor and streamline shipping operations is stronger than ever, making this publication an imperative handbook for any person or company seeking to learn about or act upon ship performance management".
Ship Performance Management: The Guide is available to purchase from www.fathomshipping.com
"Jo"