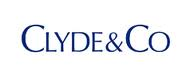 8 August 2014 – Russia's President Vladimir Putin signed on August 6, 2014 a Presidential Decree No. 560 "On the adoption of discrete special economic measures with the aim of guaranteeing the security of the Russian Federation". The Decree requested the Russian Government to introduce a one-year ban on the import to Russia of certain agricultural products from the USA, Canada, the EU, Norway and Australia. Prime Minister Dmitry Medvedev passed the measure into law with effect from 7 August 2014. The import of a wide range of products has been banned in retaliation for the imposition of trade and financial sanctions by the countries now being targeted by Russia.
The presidential decree requested the import ban be introduced against certain types of agricultural produce, goods, and foodstuffs whose country of production is a state which has introduced economic sanctions in relation to Russian legal and/or natural persons, or which supports such sanctions. The relevant products are listed in a schedule to the measures introduced by the Russian Government, by reference to the Common Customs Tariff of the Eurasian Union.
The categories of items whose import has been banned are: Beef; pork; poultry (chicken, duck, goose, turkey, guinea fowl); salted meat, meat in brine, dried meat and smoked meat; fish, crustaceans and other marine/freshwater invertebrates; milk and dairy products; vegetables, edible root vegetables and other tubers; fruit and nuts; sausages and analogous meat products, meat or blood sub-products, processed food products based on them; processed products, including cheese and curd with vegetable fat base; and food products containing dairy and vegetable fats.
The categories of banned imports are broadly defined and exporters and importers who may be affected should check by reference to the code numbers of the Common Customs Tariff whether their trades are disrupted.
In contrast to the sanctions recently imposed on exports to Russia by the EU in Regulation 833/2014, the measures introduced in Russia do not contain any "grandfathering" provision allowing for the performance of pre-existing obligations and have been introduced with immediate effect in relation to all affected imports.
Parties to potentially affected trade agreements will need to identify whether performance of their obligations remains possible in view of the new measures. This will depend on the governing law of the contract, and the place of performance of the obligations arising under the contract. Consideration should also be given to force majeure or sanctions clauses which could determine the contractual position.