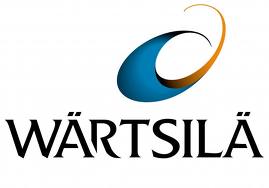 Short-term cost savings may turn out costly when it comes to spare parts. According to Wärtsilä, original equipment manufacturer (OEM) spare parts can have up to 50 percent longer lifetime compared to non-OEM parts. In addition to cost savings, using quality spare parts reduces environmental impact.
Today, players in the marine and power plants sector are increasingly looking to achieve superior lifecycle efficiency. Often all it takes for a major breakdown or a malfunction to happen, is the failure of a single part. Spare parts are much more than the sum of their shape and size. The chosen materials and heat treatment, for example, affect their reliability.
"A malfunctioning or broken spare part can have an unexpected cost. To give you an example, one company chose to save roughly 500, 000 euros on maintenance and spare parts costs. As a result, two major engine breakdowns took place within a few months. This led to an estimated engine repair cost of more than two million euros. Even the smallest spare parts are important. For example, a crank shaft bearing may cost 2, 000 euros, but if it is poorly made and fails, the damages can be counted in millions, " says Guido Barbazza, Director of Field Services at Wärtsilä.
In the marine sector, for example, the average share of spare parts accounts for a relatively small share of 5–15 percent of the total operational expenditure of an installation.
Remanufacturing brings old parts to life
Quality spare parts can also help companies reduce their impact on the environment. Combining OEM spare parts with condition-based monitoring and smart maintenance planning can bring considerable enhancements to the optimization of the installation's operation throughout its lifecycle. Overall efficiency and reduced fuel consumption correlate directly with emissions.
Environmental impact can be further decreased through the remanufacturing of old parts. "Our customers bring their used parts to us, and we give them a new life. The process is tightly linked to manufacturing: we know how the part has worked and how make it work again. In addition to reduced usage of raw materials, the combined use of remanufactured and new parts can create up to 20 percent cumulative savings in maintenance costs over a 10-year time span, " Barbazza explains.
Remote customer support in real time
Traditionally, the role of marine and power plants equipment manufacturers has been to sell spare parts and deliver maintenance services. Today, they take more responsibility for the equipment by guaranteeing the availability and even the performance of the equipment.
"An engineer can initiate a remote connection to a Wärtsilä expert who can hear and see exactly the same things as the engineer on the site. Our expert can then guide the person in real time to fix the issue at hand. We are also testing a concept where the engineer on site could see the virtual hands of the Wärtsilä expert showing what to do by using our prototype of 'smart goggles', " Barbazza concludes.
"Jo"