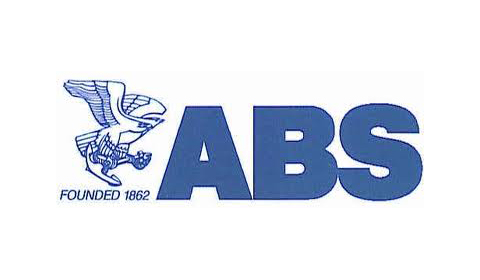 Nakilat-Keppel Offshore & Marine's LB310S lift boat will be the first self-elevating unit built by the shipyard and the first built in Qatar.
27 August 2014 – (Houston) ABS, the leading provider of classification services to the global offshore industry, was selected by Nakilat-Keppel Offshore & Marine (N-KOM) to class the first self-elevating unit ever to be built in Qatar. The project also will be the first offshore newbuild project undertaken by the ASME and API accredited shipyard.
Customized for the Middle East and North Africa region, the LB310S will be a four-legged liftboat capable of field transit and elevated operations in water depths to 65 meters. The liftboat will be built to comply with ABS classification requirements for self-elevating units, including the DPS-0 notation. In addition, lifesaving, fire and gas detection, firefighting, navigation and communication systems will be installed to comply with SOLAS, the IMO MODU Code, ABS and flag State requirements.
With a regional classed fleet currently undergoing significant expansion, this latest award is another milestone for ABS in the Middle East. ABS remains the classification society of choice for self-elevating units built in the region.
"We are honored to have been selected by N-KOM to class the first self-elevating unit being built by the shipyard and in Qatar, " says ABS Regional Vice President, Middle East Joe Brincat. "This contract is an acknowledgement of ABS' contributions and standards of excellence in the Middle East and our technical knowledge and leadership in the marine and offshore industries."
"ABS has been a strategic partner and strong supporter of N-KOM and Keppel for many years, " adds Mr. Abu Bakar Mohd Nor, CEO of Nakilat-Keppel Offshore & Marine. "We are pleased to be working together on our first self-elevating unit construction in Qatar."
ABS has continued to grow its market share in the Middle East and has maintained offices throughout the region for more than 35 years. Of the leading classification societies, ABS supports the largest presence in the United Arab Emirates, Saudi Arabia, Qatar and Bahrain, with nearly 100 marine and offshore surveyors and engineers bringing decades of experience in response to industry needs.
About ABS
Founded in 1862, ABS is a leading international classification society devoted to promoting the security of life, property and the marine environment through the development and verification of standards for the design, construction and operational maintenance of marine-related facilities.
About N-KOM
Established in 2007, N-KOM is a joint venture between Qatar's premier gas shipper Nakilat and leading offshore rig constructor and ship repairer Keppel Offshore & Marine Ltd. From its strategic location in the heart of the Arabian Gulf and within the world-class Erhama Bin Jaber Al Jalahma Shipyard complex, N-KOM offers a comprehensive range of repair, conversion, maintenance and fabrication services for marine vessels, offshore and onshore structures.