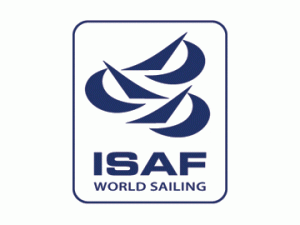 3 September 2014 – Issued on behalf of ISAF – The Notice of Race for the 2014 ISAF Sailing World Cup Final in Abu Dhabi, United Arab Emirates has been released.
Click here for the Notice of Race.
All ten Olympic events will be contested in Abu Dhabi from 26-30 November, with an open kiteboarding event joining the fray around Lulu Island off the UAE capital's stunning Corniche.
With just 20 boats in each event the competition is set to be fierce. Equipment will be supplied in eight of the ten Olympic events (RS:X sailors shall bring their own equipment) and support will be available for travel expenses and accommodation.
The ten Olympic events will contest an opening series and a Medal Race with the kiteboard
fleet using a short track format. Prize money will be in awarded to the top three overall finishers in each of the Olympic events from a total prize purse of US$200, 000.
The qualification system for the 2014 Final was published on 30 July 2014 and is included Addendum A of the Notice of Race. The first sailors to secure their place will be confirmed at the ISAF Sailing World Championships in Santander where the top ten in each event will be offered a place. The highest place non-Asian finisher and highest placed Asian finisher at ISAF Sailing World Cup Qingdao will also qualify with the remaining spots awarded based on the ISAF Rankings and wild card entries.
2015 ISAF Sailing World Cup
Melbourne – 7-14 December 2014
Miami – 25-31 January 2015
Hyeres, France – 20-26 April 2015
Weymouth and Portland, Great Britain – 8-14 June 2015
"Jo"