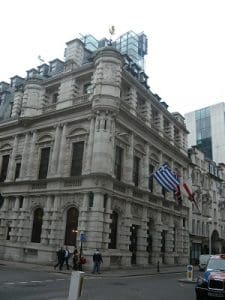 LR provides the assurance that a client's product conforms to recognised national and international industry quality standards, and the LR Rules.
Drawing on our technical expertise and capability, we provide dedicated support throughout the Type Approval process of independent design review, sample testing and verification of production controls.
Lloyd's Register's truly independent approach to product verification provides the industry with the confidence and assurance it needs – but with a new easy to use online service, it is a more convenient and faster road to the valued LR type approval mark.
Lloyd's Register has made significant investment in its capability and support in providing Type Approval services to the shipping industry.
Over the past year, 12 new roles have been created in Hamburg and Shanghai and a further 18 jobs are set to be filled over the next few months. The service has also been made faster and easier. Clients can now obtain and renew certificates online and access LR's existing database on the LR website at www.lr.org/typeapproval which will include a new client database early in 2015.
Flans Kemp, based in Rotterdam, is the recently appointed Global Business Development Leader for Type Approval: "Our objective with the recruitment drive and all the improvements we are making is to offer our TA clients an even better and more hands on service than we have done before. Upgrading our databases and associated systems will make it easier to issue certificates and make them available for clients online. It will also automate some of our processes, flagging up renewals and making it possible to offer our clients a more proactive service."
"LR Type Approval provides an efficient alternative to certifying identical products individually. It can be tailored to clients' product and business needs."
What is Lloyd's Register's Type Approval and how does it help?
LR Type Approval provides an efficient alternative to certifying identical products individually. It can be tailored to specific product and business needs. It is available for a wide range of products used in marine and offshore applications, industrial plant and processes, and the information technology sector.
LR works with shipyards component and equipment manufacturers right from the beginning, identifying any areas that may need attention. If required, we can also help pre-assess the product before an application for Type Approval is presented. This helps save time and cost and ensures that all the relevant documentation is in place.
Type Approval also provides confidence that your selected vendors and suppliers are capable of providing the required standard of product components.
With Lloyd's Register Type Approval provided, the LR Type Approval mark can be used to promote compliance – on packaging, in promotional literature or on the product itself. This can be used for all products credited on the Type Approval Certificate.
TA approved products will also be listed in the LR List of Type Approved Products, supporting access providing to worldwide markets. The list can be searched by product, certificate number, country and producer.
Categories of Type Approval
LR Type Approval (against relevant requirements)
Under this category, products are type approved against the requirements of an agreed standard or standards. Standards can be national (for example, flag administration requirements from bodies such as the UK MCA and Transport Canada); international (for example, ISO Standards) or any other type of specific requirement (for example, the LR Rules).
Marine Equipment Directive (MED)
A product which has been covered by the MED can be type approved under this category. You can choose the most appropriate conformity route for approval of your product. Lloyd's Register Verification (LRV), an authorised Notified Body, can certify equipment in compliance with the regulations specified by the Directive.
EU Mutual Recognition
Selected components and equipment, for which technical requirements have been developed and agreed by all European Union (EU) recognised organisations (ROs), can be type approved against this scheme.
Approval of Welding Consumables, Non-Metallic Materials and Coatings
Under this category, the manufacturer's plant, method of production and the product can be approved subject to satisfactory inspection of the works and/or type testing. Typically, products need to comply with the LR Rules and international standards.
www.lr.org
Lloyd's Register and variants of it are trading names of Lloyd's Register Group Limited, its subsidiaries and affiliates.Lloyd's Register Group Services Limited (Reg. no. 6193893) is a limited company registered in England and Wales. Registered office: 71 Fenchurch Street, London, EC3M 4BS, UK. A member of the Lloyd's Register group.