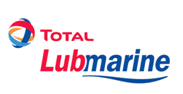 Total Lubmarine introduces new lubricant for ECA compliant 0.1% sulphur distillates 
– TALUSIA LS 25 designed for 2015 ECA 0.1% sulphur distillate fuels
– MAN Diesel & Turbo and Wärtsilä provide No Objection Letters for use in two stroke engines
Global marine lubricant provider Total Lubmarine has today (Monday 8 Sept) introduced TALUSIA LS 25, a low alkaline lubricant specifically designed for slow speed two stroke engines running distillate fuels with 0.1% sulphur content. The move comes as the shipping industry adapts to comply with the European 0.1% sulphur cap which enters into effect on 1 January 2015. TALUSIA LS 25 will be available from late October in major shipping hubs worldwide.
Announcing the new cylinder lubricant at the marine industry trade fair SMM Hamburg, Total Lubmarine Global Marketing Manager Serge Dal Farra said:
"TALUSIA LS 25 is an innovative solution for ship operators looking for a reliable lubricant specifically designed to meet the challenging requirements of running engines, including the latest generation of crosshead two stroke engines, on distillate fuel. TALUSIA LS 25 will protect engines by offering excellent cleanliness thanks to its low-ash chemistry."
TALUSIA LS 25 has undergone successful trials with engine manufacturers MAN Diesel & Turbo and Wärtsilä who have both issued No Objection Letters confirming that the lubricant is suitable for use in their two stroke engines.
Total Lubmarine already offers a lubricant for low sulphur residual fuels, TALUSIA LS 40, whilst its single oil concept TALUSIA Universal is suitable for residual fuels with sulphur contents ranging between 0.5 and 3.5%. For modern engines affected by cold corrosion, TALUSIA Universal 100 provides exceptional neutralisation efficiency thus reducing the risk of severe wear.
"Whilst our latest lubricants will ensure that ship operators can comply with ECA whatever fuel they choose to use, we believe that modern chemistry is the key to a long-term solution for the marine industry and our laboratories are at the forefront of research in this area, " said Serge Dal Farra.
He added:
"Shipping is a complex business with frequent changes to a vessel's schedule, its fuels and cargoes.  Total Lubmarine's global port network supports its customers not just through a wide choice of lubricant, but has an expert team that ensures prompt delivery worldwide, engine inspections, on-board and laboratory testing, training and advice."
Total Lubmarine provides the shipping industry with pioneering marine lubricants and greases. The company is dedicated to engaging in partnership with its customers to provide turnkey solutions to their lubricant needs. A genuinely local partner, with sales and technical support based in over 50 locations globally, Total Lubmarine provides one of the world's largest network of delivery hubs – supplying to over 1, 000 ports worldwide.