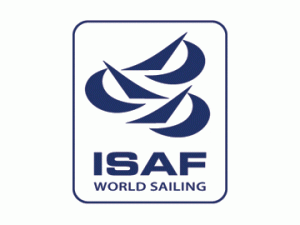 Wednesday 17 September 2014 – The Laser and Laser Radial Medal Race places were decided on big Wednesday as a beating breeze was present early on in the day at the Santander 2014 ISAF Sailing World Championships.
Gusts of up to 30 knots were reported across the race track early on in the day and with an 11:00 local time start some of the fleets took to the water. As the day progressed the breeze began to decrease significantly across the race tracks but all fleets, apart from the Nacra 17, were able to get racing in.
The Laser and Laser Radial have completed their series and the top 10 in each fleet will now advance toThursday's Medal Races. The 49er, Finn and Men's RS:X completed their qualification series whilst the 49erFX need to complete two further races and the Men's 470 one to complete theirs. Racing in the Women's RS:X and Women's 470 resumed with gold fleet competition.
Santander 2014 ISAF Worlds – Race Day 6 Highlights
URL – http://youtu.be/1KJn5ycrd4Q
Embed – <iframe width="640″ height="360″ src="//www.youtube.com/embed/1KJn5ycrd4Q" frameborder="0″ allowfullscreen></iframe>
Laser and Laser Radial Live Medal Race Embed Code 
Live on 18 September from 14:00 – 16:00 local time and 12:00 – 14:00 UTC.
<iframe width="640″ height="360″ src="//www.youtube.com/embed/X9Ey4ovBODM?feature=player_detailpage" frameborder="0″ allowfullscreen></iframe>
Schedule of Racing:
12-18 September, Laser and Laser Radial
13-19 September, RS:X Men and RS:X Women
14-20 September, 470 Men and 470 Women
15-21 September, 49er, 49erFX, Finn and Nacra 17
Results
Results will be available when racing commences on Friday 12 September here.
Follow
Live Tracking of gold fleet racing is scheduled to commence from 14 September through to 21 September.
2D Tracking will be available here. 
3D Tracking will be available here.
Mobile
Live Tracking via the Sailviewer-3D Tablet App will be available for devices with 7" or greater screens.
Download via the Apple App Store.
Download via the Google Play Store. 
Social Media
Live Blog – A live blog will follow the ISAF Worlds from Thursday 11 September through to Sunday 21 September. The live blog is available here http://www.sailing.org/events/isafworlds/live-blog.php
Facebook – Like the International Sailing Federation on Facebook here https://www.facebook.com/ISAFWorldSailing
Twitter – The @ISAFupdates Twitter account will be following the action throughout the week, follow the account here www.twitter.com/ISAFupdates.
Instagram – follow the newly launched 'isafworldsailing' account here http://instagram.com/isafworldsailing
About Santander 204 ISAF Worlds
More than 1, 250 sailors in over 900 boats from 84 nations will compete at the Santander 2014 ISAF Sailing World Championships from 8-21 September 2014. The best sailing talent will be on show and as well as world titles being awarded across ten events 50% of Rio 2016 Olympic Sailing Competition places will be won based on results in Santander. The regatta format will feature an opening qualification series and a final series with the top ten in each event proceeding to the Medal Race where the final positions will be decided.
About The International Sailing Federation
The International Sailing Federation (ISAF) is the world governing body for the sport of sailing.
ISAF is made up of 140 Member National Authorities (MNAs), who are its principal members, and responsible for the decision making process that governs the sailing world.
There are currently more than 100 ISAF Class Associations, ranging from the small dinghy classes for young people up to 60 foot ocean racers.
Sailing
Sailing is a lifetime sport enjoyed right across the world.
The sport encompasses a massive range of disciplines and events including Olympic sailing, offshore sailing, windsurfing, match racing, team racing, fleet racing and disabled sailing.