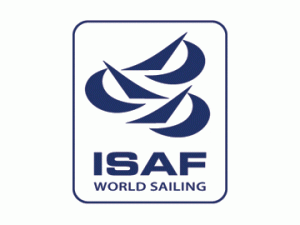 20 September 2014 – Issued on behalf of ISAF – With 49er, 49erFX, Finn and Nacra 17 final series racing at the Santander 2014 ISAF Sailing World Championships concluding on Saturday 20 September the Rio 2016 spots on offer have been picked up.
Ten 49er, 49erFX and Nacra 17 spots and 12 Finn spots have been awarded in Santander and are as follows:
49er:
Australia
Austria
Denmark
Spain
France
Great Britain
Ireland
Italy
New Zealand
Portugal
49erFX
Australia
Denmark
Spain
France
Great Britain
Germany
Italy
The Netherlands
New Zealand
Sweden
Finn:
Australia
Croatia
Denmark
Finland
France
Great Britain
Hungary
Norway
New Zealand
Slovenia
Sweden
USA
Nacra 17:
Argentina
Australia
Austria
Denmark
France
Great Britain
Italy
The Netherlands
New Zealand
Switzerland
The remaining places in each event shall be qualified from the 2015 Class World Championship and in a series of Continental Qualification Events sanctioned by ISAF, to finish by 1 June 2016 at the latest.
The inclusion for the first time by ISAF of Continental Qualification Events in the Qualification Pathway is an opportunity to develop sailing around the world and reflect the IOC Qualification System Principles. Key requirements of these Principles are to ensure the participation of the best athletes and ensure universality through continental representation.
Rio 2016 Olympic Qualification System
Schedule of Racing:
15-21 September, 49er, 49erFX, Finn and Nacra 17
Live Blog – A live blog will follow the ISAF Worlds from Thursday 11 September through to Sunday 21 September. The live blog is available here http://www.sailing.org/events/isafworlds/live-blog.php
Results are available here.
Santander 2014 ISAF Worlds Event Website
http://www.santander2014.com/
Santander 2014 ISAF Microsite
http://www.sailing.org/2014-ISAF-Worlds.php
"Jo"