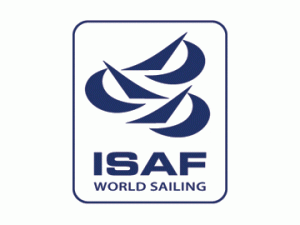 21 September 2014 – Issued on behalf of ISAF – Four more world champions were crowned at the Santander 2014 ISAF Sailing World Championships as racing wrapped up in the Spanish City on a day blessed with glorious sunshine.
After a short racing delay in Santander a variable 6-11 knot breeze blew across the Duna race course with the 49erFX, 49er, Finn and Nacra 17 Medal Races entertaining a packed grandstand.
2, 500 to 3, 000 fans watched the action unfold as Martine Grael and Kahena Kunze (BRA) took the 49erFX title in a dramatic Medal Race. Peter Burling and Blair Tuke (NZL) had 49er gold sealed ahead of the final day and stylishly showed what they're all about by taking the bullet.
Giles Scott (GBR) wrapped up Finn gold with a solid race whilst Billy Besson and Marie Riou (FRA) walked away convincing winners in the Nacra 17, finishing 38 points clear of their rivals.
Santander 2014 ISAF Worlds – Race Day 10 Highlights – Part 1
49er and 49erFX Medal Race highlights.
URL – http://youtu.be/idg2D07m9jE
Embed – <iframe width="640″ height="360″ src="//www.youtube.com/embed/idg2D07m9jE" frameborder="0″ allowfullscreen></iframe>
Santander 2014 ISAF Worlds – Race Day 10 Highlights – Part 2
Finn and Nacra 17 Medal Race highlights.
URL – http://youtu.be/4tRIRuCEi7M
Embed – <iframe width="640″ height="360″ src="//www.youtube.com/embed/4tRIRuCEi7M_AlWo" frameborder="0″ allowfullscreen></iframe>
"Jo"