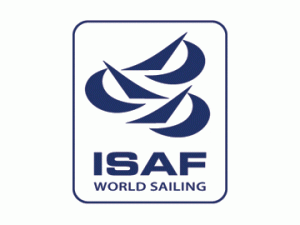 20 September 2014 – Issued on behalf of ISAF – Austria's Lara Vadlau and Jolanta Ogar and Australia's Mat Belcher and Will Ryan stormed to gold in the Men's and Women's 470 as a capacity crowd watched the action unfold at the Santander 2014 ISAF Sailing World Championships.
The spectator Dune was packed with 2, 500 to 3, 000 sailing fans who watched Vadlau and Ogar claim their first world title and Belcher and Ryan claim their second together. The victory was special for Belcher as he made it five 470 world titles in a row.
Santander 2014 ISAF Worlds – Race Day 9 Highlights – Part 1
URL – http://youtu.be/cNqM7QIuBkA
Embed – <iframe width="640″ height="360″ src="//www.youtube.com/embed/cNqM7QIuBkA" frameborder="0″ allowfullscreen></iframe>
The 49er and Nacra 17 world titles were snapped up with a day to spare at the Santander 2014 ISAF Sailing World Championships as the final Medal Race spots were decided in the remaining four classes competing.
Peter Burling and Blair Tuke (NZL), in the 49er, and Billy Besson and Marie Riou (FRA), in the Nacra 17, both took their second consecutive world title after dominant displays in Santander.
Giles Scott (GBR) is nearly there in the Finn whilst the game is wide open in the 49erFX with a winner takes all shoot out on the cards.
Santander 2014 ISAF Worlds – Race Day 9 Highlights – Part 2
URL – http://youtu.be/JLSKyw_AlWo
Embed – <iframe width="640″ height="360″ src="//www.youtube.com/embed/JLSKyw_AlWo" frameborder="0″ allowfullscreen></iframe>
49er, 49erFX, Finn and Nacra 17 Medal Race Broadcast Embed Code
Scheduled for 21 September from 12:00 – 16:00 local time and 10:00 – 14:00 UTC.
<iframe width="640″ height="360″ src="//www.youtube.com/embed/9Eo3ZkIV7GQ?feature=player_embedded" frameborder="0″ allowfullscreen></iframe>
"Jo"