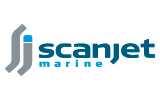 SCANJET Group has followed up its breakthrough Tank Management order from Stolt-Nielsen with a series of contracts for its ITAMA Intelligent Tank Management concept including Tankcleaning, Tank monitoring, P/V valves and the Scanjet VRC (valve related control) system.
New orders have been placed through New Times Shipyard in China to deliver the SCANJET "Surveyor" Tank Management System including valves and the VRC to eight 58.000 DWT bulk carriers, under construction for Cyprus-based owner Lemissoler.
Meanwhile, Chinese shipyards Nantong Mingde and New Times in China have selected the complete ITAMA (Intelligent Tank Management) package of Tank Monitoring, Tankcleaning and P/V Valves for a number of chemical tankers being built for leading marine shipping companies, including JO Tankers, Celsius Tankers and Pertamina.
Combined, these contracts cover equipment to be supplied to some 30 vessels, representing orders worth over US$10 million.
The Pertamina, JO Tankers and Celsius orders are also notable in that they specify inclusion of SCANVENT high velocity P/V valves, the latest product offered by Scanjet.
"The reception of our ITAMA package from both shipyards and shipowners has been very encouraging, says Scanjet Managing Director Niklas Falkmer. "Having a 'one-stop shop' option covering overall responsibility for tank management takes the hassle out of equipment specification and support, but there is also a tangible improvement in equipment accuracy due to the fact that the approach overcomes the interface challenges associated with having various sensor types and systems being hooked up to each other.
Scanjet Group is a privately owned, Swedish company, overseeing local enterprises in more than 10 countries together with worldwide representation and service support.