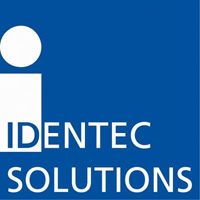 Saudi Arabia's flagship port project will use new-generation wireless monitoring and control system to fully automate its reefer container management
LUSTENAU, AUSTRIA – 02.10.2014 – Port and container terminal process automation specialist IDENTEC SOLUTIONS has signed a contract to supply its CTAS 7.0 Reefer wireless monitoring system for 2, 000 refrigerated container slots at King Abdullah Port (KAP), Saudi Arabia's flagship port project.
The system will go live later this year at KAP, which is operated by National Container Terminals. The port is currently undergoing its second stage of development, which will see capacity increased to 2.7 million TEU per annum by the end of 2014.
Officially launched this June at the TOC Europe event in London, CTAS 7.0 Reefer system is IDENTEC SOLUTIONS' latest generation real-time wireless monitoring and control system for refrigerated containers. Ports and container terminal operators can use the system to remotely monitor reefer temperatures, adjust set points, perform pre-trip inspections (PTIs), download data logs and other key functions.
"We are very pleased KAP has become the latest customer to seek the benefits delivered by CTAS Reefer, which gives port and terminal operators the ability to automate monitoring across the end-to-end reefer container visit, " said Peter Cosgrove, Senior VP Sales & Services for IDENTEC SOLUTIONS. 'KAP is our first customer in Saudi Arabia and we very much look forward to a long-term partnership."
"In shaping KAP to be one of the world's foremost tech-driven ports, selecting IDENTEC's CTAS Reefer solution was a no-brainer, " said Loai Naamani, CEO of 3M+1, the master systems provider entrusted with the turnkey deployment of all terminal systems and management of the ICT operation at KAP. "We're shooting for maximum reefer coverage and the freshest user interface on the market with CTAS Reefer."
KAP is one of a growing list of customers for the new system. Long Beach Container Terminal (LBCT) has selected CTAS 7.0 Reefer to provide reefer monitoring at its new automated terminal on the US West Coast, and users of IDENTEC SOLUTIONS' previous reefer monitoring solution are upgrading to the new CTAS 7.0 Reefer version. These include the Port of Cartagena, Colombia; SSA Mexico; and Karachi International Container Terminal (KICT), Pakistan.
CTAS Reefer captures data through a network of 'plug and play' long-range active RFID tags fitted to the reefer machine's serial point when units are placed in yard stacks or racks. The system is suitable for use on reefers in racks, as well as in stacks and gensets.
Tags can also be plugged in as reefer boxes enter the terminal by sea or land, providing total visibility of reefer units as they transit the terminal and helping to prevent boxes accidentally going unplugged.
Out-of-spec or 'at risk' reefer boxes can also be identified by the system using BAPLIE data to perform automated checks by commodity versus planned temperature. Users are alerted to possible non-conforming units, which can be targeted immediately as they arrive at the terminal.
CTAS 7.0 Reefer is based on a new Windows-based user interface and middleware platform, which provides enhanced 'dashboard-style' alarms, alerts, reports and business intelligence. The Windows-based client software allows CTAS Reefer to be easily synchronized in real time with terminal operating systems such as Navis N4, as well as with desktop computers, tablets and mobile devices with Windows operating systems. A mobile app is also available as part of CTAS 7.0 Reefer.